Easy breezy, this brisket recipe is a no-brainer for an easy and delish dinner option.
With the use of Braggs Aminos, its not only paleo but gluten-free friendly too! So grab the crockpot, set it on simmer and come home to a house filled with the amazing aroma of brisket.  We enjoy this with mashed cauliflower, but asparagus, broccoli or any other fave veggie are great as well.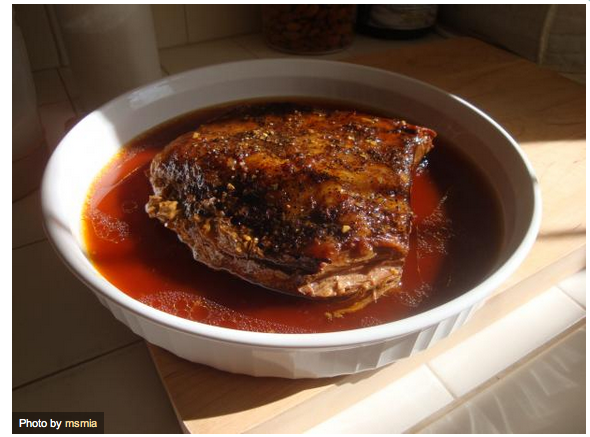 Paleo, Gluten Free Beef Brisket — Crockpot
Cooking time varies from 4-8 hours based on temperature setting used on crockpot.
Ingredients
1 beef brisket
3/4 cup water, beef broth or red wine
1/4 cup Coconut Aminos or Braggs liquid aminos
3 TBSP chopped onion
sea salt & pepper to taste
Instructions
Mix liquid with Coconut aminos, onions, salt and pepper.
Put brisket in crockpot
Pour mixture over the top and cook either high (4 hrs.) or low (8 hrs.)
http://inspiredeats.net/paleo-gluten-free-beef-brisket/