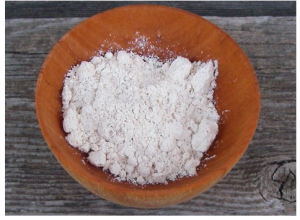 I'm NUTS for almond flour. Get it? 🙂
One very useful (and much healthier) flour alternative is almond flour. Almond flour is highly nutritious, easy to use and readily available. For those of us watching our glycemic index, almond flour is high in protein, low in carbohydrates and low in sugars.
Unlike other alternatives to wheat flour, almond flour is moist and delicious. My go-to chef for cooking with almond flour is Elana of Elana's Pantry. I was given her book recently as I began to explore baking with almond flour, and I started making my way through her many recipes.  As she puts it, "After having tested just about every gluten free flour out there, I can save you a lot of time and hassle when I say that almond flour is far superior to other flours in terms of taste, nutrition and ease-of-use."
Health Benefits
Almond flour is a great alternative gluten-free flour and I find it to have more nutritional value than most other gluten-free flour substitutes. It's mild in flavor and works well with most all recipes I've tried so far!
I suggest ordering it online to save, and typically get mine from Nuts.com (formerly nutsonline.com). My last order included a free sample bag of chia seeds – nice surprise! I recommend their Unblanched Organic Almond Flour, thought they may also carry non organic which would be slightly cheaper as its $11.99 per pound.  
To healthy, gluten free baking!