Wondering what restaurants support gluten-free options? This list helps take the worry out of eating out. Simply click the restaurant name or the gluten-free menu below and you can view the menus that you like.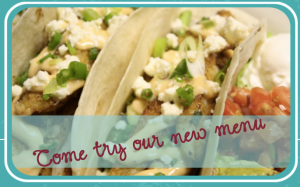 Serving up Authentic Tex-Mex and a gluten-free menu with everything from Steaks and Ribs to Fajitas and Tacos. Operating in the DC/Maryland/Virginia area since 1988. At Austin Grill, we believe in fresh, homemade food – and lots of it! We prepare from scratch more than 25 salsas, sauces and dressings using more than a dozen different chile peppers and the freshest ingredients we can find…Even our desserts are made each day in our own kitchen. You'll find our foods comfortably familiar, strongly rooted in traditional Mexican cooking, with authentic Texas tastes and the flavor of Austin! Austin Grill has an extensive gluten-free menu.

BJ's Restaurant & Brewhouse has always had an extensive menu with a wide variety of options to please any palate. Now BJ's also offers plenty of great choices within their new gluten-free menu. BJ's gluten-free menu includes not only gluten-free pizza and beer, but a full range of entrée salads, their signature stuffed potatoes, soups, and a selection of heartier entrees. And be sure to try their famous Chocolate Chip Pizookie dessert — now available in a gluten-free version!
Enjoy modern interpretations of market fresh fish, grilled specialties and a wonderful gluten-free menu in the rich, sophisticated ambiance of your local Bonefish Grill. At Bonefish Grill, you can delight in the wide variety of fish selections from around the globe. Straight from the ocean to your table, their fish is inspected and hand-cut daily by their managers, and then cooked to perfection over a wood-burning grill. On any given night, they have the freshest fish to select from, such as Atlantic Salmon, Rainbow Trout, Snapper, Gulf Grouper, Ahi Tuna, Jumbo Sea Scallops, Atlantic Swordfish, Chilean Sea Bass, and Lobster Tails. Their market-fresh fish is cooked to perfection over a wood-burning grill and then topped off with a complementary Signature Sauce of your choosing. If you're more in the mood for a steak, chicken, or pork chops, the oak-wood flavor from our signature grill makes each one of these entrées uniquely appetizing. Bonefish features an extensive gluten-free menu.
Boston Market 
Boston Market Corporation, headquartered in Golden, Colorado, has been giving time back to busy people since 1985. They offer fresh, home-style meals-from rotisserie chicken, turkey, meatloaf and brisket to high-quality side dishes-in more than 490 restaurants from coast to coast.
For the price of a sub sandwich and chips at other restaurants, Boston Market puts quality, flavor and wholesomeness on the center of the plate. Healthy, delicious, affordable and allergy-free friendly dining. 
Bucca di Beppo

Buca di Beppo®is a collection of neighborhood restaurants with a lively atmosphere and authentic Italian menu for all to enjoy. In the spirit of Italian culture, their dishes are meant to be shared and served family-style, perfect for passing around the table.
Dishes enjoyed for generations in villages throughout Italy inspire our menu, giving Buca its authentic Italian fare. We continue to innovate and create recipes beyond our traditional style by adding new menu items inspired by Northern and Southern Italian cuisine. Come indulge in the Buca experience of unforgettable appetizers, salads, pastas, pizzas, entrées, desserts, beer and fine wine.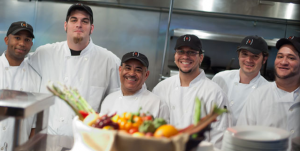 Burtons Grill, with locations in Massachusetts, Connecticut, New Hampshire and Virginia, offers contemporary American cuisine and ambience, complete with seasonally-inspired food made with quality ingredients. Burtons' extensive gluten free menucovers all the bases – from crisp salads, hearty sandwiches and juicy burgers served on gluten-free buns, to seafood, fresh gluten-free pasta, and aged beef served with seasoned butters and sauces. The chef makes sure to showcase local seafood and other ingredients whenever possible, always striving for superior quality. Booths, intimate alcoves, and wonderful outdoor seating provide a gracious ambience whether you're stopping by for a light pasta before the movies, celebrating a special anniversary with seafood and chardonnay, or meeting friends for a drink. 
"Burtons Grill is a leader in its Allergy and Gluten Free programs. Burtons Grill's CEO Kevin Harron has celiac disease, which requires a strict gluten-free diet. Denise Herrera, Burtons Grill's VP of Food & Beverage, has a shrimp allergy. With these two individuals leading the food and beverage philosophy at Burtons Grill, it should come as no surprise that this restaurant group takes its commitment to allergy awareness to the highest of levels.
Carl's Jr.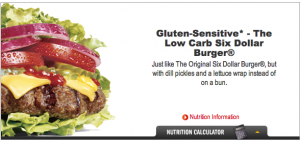 GF Menu (full allergens listed)
From burgers to salads, chicken sandwiches and fries, Carl's Jr boasts a loyal following of hungry, fast food fans who frequent this popular staple while at home, or on the road. WIth locations across the country (check their site for a location finder) you can now dine without worry when you find yourself in a "pickle" and need something quick.  Yep, we said it – but we do love their pickles 🙂 And we're happy to see they have made their allergy free menu handy! Click "Alt Options" to browse their GF listings.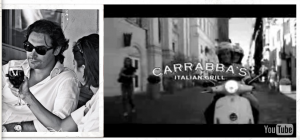 High quality, flavorful, handmade Italian dishes and a gluten-free menu. Food and hospitality are the passions here, and service is engaging and generous. Authentic aromas and distinctive flavors emanate from a lively and interactive exhibition kitchen where each meal is prepared to order. Many of Carrabba's recipes have been handed down in the Carrabba family for generations, originating from the family's native Italy.

CIP GF Menu
Find a CIP near you
Welcome to your local Island getaway! We all need an occasional dose of paradise. An oasis where we can leave the stress of everyday life behind and let the relaxing rhythms of the island soothe our senses. Where the gluten-free menu is awesome, the cocktails are cool and the locals are friendly. Welcome to Cheeseburger in Paradise.  At Cheeseburger in Paradise, you can choose from an entire menu dedicated to gluten-free options including our NEW Gluten Free Bun for any of our Gluten Free Burgers. From our selection of gluten-free beer and cocktails to our variety of sandwiches and entrees, you can have something new and different every time you come in. It is important to note that gluten-free does not necessarily mean a fat-free or healthier diet. Our management team and Islanders will guide you through our gluten-free menu for a great experience.

Chili's GF Menu 
Find a Chilli's near you
This popular Tex-Mex nationwide chain offers a wide range of moderately priced favorites on their gluten-free menu (scroll down through their other "allergy" listings) — all served in a fun, casual setting. Choose from salads, Baby Back ribs, steaks, seafood, a new "Guiltless Grill" menu, and traditional burgers. Scroll down on their menu to get to their GF menu – they cover all the allergy bases!
Chipotle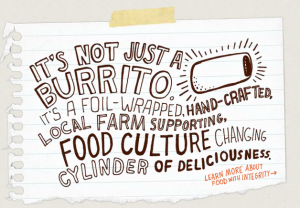 GF Menu (lists all allergens) 
If you're not familiar with these guys, we suggest you head on over to the closest location you can find and get to know them! Offering a variety of healthy food fare options, and some of the best tasting 'fast food' you'll find, Chipotle is allergy-free friendly, health conscious and against animal cruelty. All around good folks!
Gluten Intolerance/Celiac Disease
Most people wanting to avoid gluten can eat anything we serve except for our large and small flour tortillas, and possibly our red tomatillo salsa (there is a small amount of distilled vinegar in it which some gluten-oriented websites still say might be problematic, although most don't). Everything else is fine to eat for most people wanting to avoid gluten, including our crispy corn tacos and our corn chips. 
Flemings Prime Steakhouse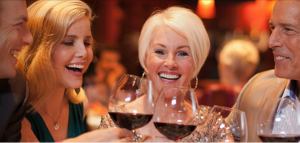 GF Menu
Indulge yourself with the finest prime steak, aged to perfection, as well as fresh seafood, innovative side dishes and decadent desserts.
"I take the dietary needs of our guests as seriously as they do. That's why we have such an extensive gluten-free menu without a lot of substitutions. We want our guests to experience what dining at Fleming's is all about and enjoy all of the great flavors we offer. And because we make everything from scratch our chefs can ensure that your meal will be the best it can be."
— Executive Chef Russell Skall

Find a Fresh to Order near you
At Fresh To Order, our mission is to provide incredible food, service, and facility in under 10 minutes, for around $10. Our gluten free menu provides you with a selection of fast but fine food including a variety of our world famous freshly tossed salads, with unique flavorful toppings and freshly cooked proteins. For the diner who prefers something heartier, we feature the freshest entrees cooked perfectly on our flame grill, clearly visable from our show kitchens. We also feature a selection of wine to complement your food. 
GF Reviews
Welcome to a fresh concept in pizza delivery! Garlic Jim´s is a concept that was designed by a group of gentlemen with a whole lot of years of "National Chain" as well as "Local" pizza experience under their belt. All of them agree that the national pizza chains understand how to deliver a pizza quickly. They also have spent years looking high and low for a higher quality pizza that is delivered quick enough that you are still hungry when it arrives.
That is when the Garlic Jim´s concept was born. The "Garlic Guys" have now have a gluten-free menu and have figured out how to make delicious gourmet pizza and at the same time provide excellent and fast service to your door. They have perfected the "science" of "prompt pizza delivery" by learning and experimenting. The exciting twist to this is GREAT PIZZA! Never again will you have to choose between great pizza and great service. Garlic Jim´s is HERE!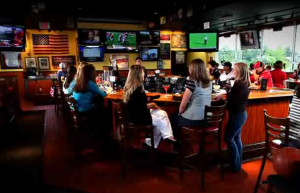 Glory Day's GF Menu
Find a Glory's near you
Now in its 15th year, Glory Days Grill is an American grill and bar with a sports theme that appeals to all age groups and interests. Over the years, they've gained local and national recognition with awards such as Best American Cuisine, Best Casual Dining, and Best Bargain Restaurant.
They offer a variety of high quality, freshly prepared gluten-free menu items, including zesty BBQ ribs, juicy steaks, grilled chicken, burgers, fresh grilled seafood, plenty of delicious sides, and generous portions of crisp garden salads. You'll especially love their famous Glory Wings — gluten-free of course! — and with a unique taste that inspires craving. Glory Days Grill also caters to children with a gluten-free children's menu.
Johnny Carino's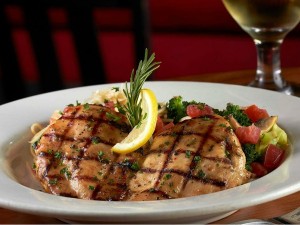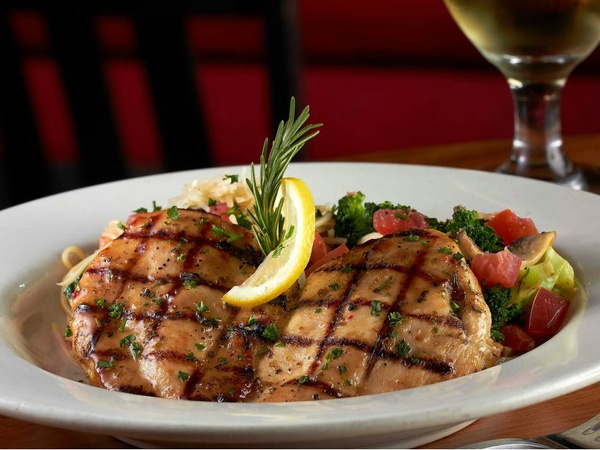 Austin-based chain, Johnny Carrino's has partnered with
The new menu includes GF versions of Carino classics such as the Skilletini and Spicy Shrimp and Chicken. As for pizza, the chain is partnering with Colorado-based Udi's Gluten Free Foods, which will provide a gluten-free pizza crust made with tapioca, brown rice flour and egg whites. Note that it's gluten-free, but not vegan.
The new menu meets FDA guidelines for gluten-free status, according to Johnny Carino's Culinary Vice President, Chris Peitersen."I developed the new recipes by utilizing gluten-free ingredients, consulting nutritional experts, and working in conjunction with Analytical Food Laboratories to conduct the actual scientific testing of the menu items," Peitersen says.
Check out their Gluten-free Menu here.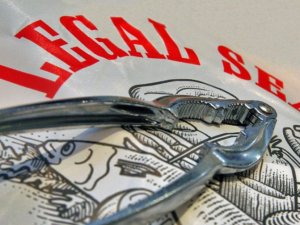 View their GF menu by location
Since 1950 when George Berkowitz opened his fish market next to his father's grocery store in Inman Square in Cambridge, MA, the "Legal" name has been synonymous with quality and freshness. This humble seafood market was named after his father Harry's "Legal Cash Market" where customers were given "Legal Stamps" (forerunners of S&H green stamps) with their purchases.  George´s son, Roger, is now at the helm working hard to make sure the company never loses sight of its proud tradition and core values. Taste what "If it isn't Fresh, it isn't Legal!" means at any of their over 30 locations in nine states and the District of Columbia. Legal Sea Foods boasts an extensive gluten-free menu.
Macaroni Grill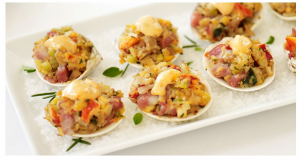 GF Menu (lists all allergens)
Blending 20 years of tradition with innovative Italian cooking, Macaroni Grill provides a rich experience that can only be matched by its delicious menu.  The quality Italian ingredients, honor system wine and opera singers showcase the restaurant's heritage, while your table top masterpieces and wine bottle murals bring new energy to every meal.   The fresh pastas, regional ingredients and diverse wine list boast of what's to come, yet the classics and traditions continue to tempt.
Never intimidating and always comfortable, Macaroni Grill delivers an experience that is perfect to celebrate your big day or every day.
Mama Fu's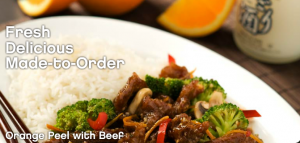 GF Menu
Mama Fu's menu mantra is Fresh. Fresh. Fresh. Here you'll find Asian-Inspired dishes chef-prepared and made-to-order. Start your meal with a selection of crisp and cool appetizers like Lettuce Wraps or Fresh Basil Spring Rolls or go warm and spicy with their Crab Rangoons or Thai Dynamite Shrimp. Their fresh entrée salads are always in season. Mama Fu's favorites include Ginger Sesame with Chicken and Thai Dynamite Shrimp Salads. Every entrée is made-to-order so you can have your rice dish or noodle bowl prepared just for you. Enjoy traditional dishes from their sizzling woks like Spicy General Fu and Orange Peel with chicken, beef, shrimp, tofu or extra veggies. Or try our noodle dishes like Thai Basil and Pad Thai. At Mama Fu's you always have choices including vegetarian, gluten-free* and extra spicy.
*Gluten-free menu is available at Bentonville, Hollywood and all Texas locations.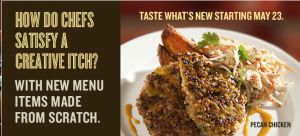 Joe's GF Menu
Joe thinks gluten intolerance shouldn't stand between you and a great meal. Each meal begins with a gluten-free version of Joe's legendary bread and dip.
About Joe's…
There was no shortage of restaurants when Not Your Average Joe's first opened in 1994. There was, however, a shortage of great restaurants with reasonable prices in the suburbs. Tired of driving into the city for good food and paying too much for the privilege, Steve Silverstein decided to build the kind of restaurant he was longing for. The name Not Your Average Joe's came out of Steve's determination to avoid the run-of-the-mill-restaurant rut. He wanted to create a unique neighborhood place, where people know your name, where the food and prices are great, where you feel special without putting on special clothes. Obviously, a lot of people want what he wanted. Today with more than a dozen locations in the Boston area and Northern Virginia (and a great gluten-free menu!), Not Your Average Joe's is satisfying a seemingly limitless hunger for creative casual cuisine. No, the world doesn't need another restaurant. But it could use a few more Not Your Average Joe's!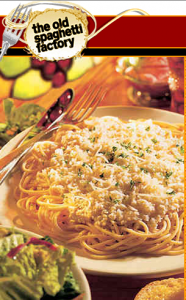 OSF GF Menu 
Yep, even the OSF is on the list!
The Old Spaghetti Factory, offering a gluten free menu and recently ranked as one of the 10 Best Family Restaurant Chains by Parents magazine, is located in 15 states across the United States. Families have been visiting this charming restaurant for over 40 years to enjoy delicious food, friendly service, and unbeatable prices. You'll dine amidst fine antiques, collected from around the world, while savoring perfectly cooked pasta and spaghetti sauces, freshly made, using only the finest ingredients. Their famous Complete Meals include soup or salad, fresh baked bread, entrée, milk, coffee, hot or iced tea, and vanilla or spumoni ice cream. And if you're looking for a location to host a party, their banquet rooms accommodate an intimate gathering of 25 up to a large party of 75 or more (up to 150 in some locations). Old Spaghetti Factory offers gluten free options, including gluten-free pasta with a choice of delicious sauces.
Olive Garden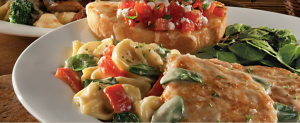 Ahh, those breadsticks are a thing of the past for us GF'ers but thankfully the salad dressing is still OK!  Offfering several GF options, THe Olive Garden can remain a mainstay for your holiday gatherings or anytime the occasional Italian cravings hit.
Olive Garden is a family of more than 750 local restaurants committed to providing every guest with a genuine Italian dining experience. It's what they like to call Hospitaliano!  Italy is the inspiration behind Olive Garden's restaurants, from the ingredients they use to their award-winning wine list.
Find an Outback near you
Outback Steakhouse is an Australian steakhouse restaurant that offers a very extensive gluten-free menu. Although beef and steak items make up a good portion of the menu, they also offer a variety of chicken, ribs, and seafood dishes. The company's strategy is to differentiate its restaurants by emphasizing consistently high-quality food and service, generous portions at moderate prices and a casual atmosphere suggestive of the Australian Outback. They take great pride in serving the freshest, highest-quality food possible. They make their soups, salad dressings and sauces from scratch and serve USDA Choice steaks, imported Danish Blue Cheese, and homemade chocolate sauce. Their commitment to great tasting, quality food is the reason they were voted #1 Best Steak in the 2009 Zagat survey of National Full Service Restaurant Chains. Outback Steakhouse offers a wide range of gluten-free choices that will please any palate.
Pei Wei 
 GF Menu
From the creators of PF Changs, Pei Wei offers a slightly more casual-fare offering than it's parent company, but loses none of the flavor along the way!  Inspired by cuisines of Thailand, Vietnam and Singapore, Pei Wei Marketplaces offer fresh ingredients, which inspire every dish they create. 
 You can browse locations on their main page and be sure to head over when you're in the mood for some delicious fresh tea, food and fun atmosphere! This is a fave of many GFers, and for good reason!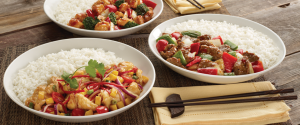 PFC's GF Menu (select Gluten Free on the page) 
Find a PFC near you
P.F. Chang´s blends classic Chinese design with a modern bistro look. Slate, wood, metal, and dyed concrete are combined with rich earth tones and dramatic lighting to create a stunning visual presentation. The design elements showcase the cuisine and create a stylish, comfortable, upbeat dining experience for our guests.
At P.F. Chang´s we are committed to providing you with an exceptional dining experience from our gluten-free menu (click "Gluten Free" on the Index at the top of the menu). Each dish on our extensive menu is prepared to order using only the freshest and highest of quality ingredients. The goal of a P.F. Chang´s meal is to attain harmony of taste, texture, color and aroma by balancing the Chinese principles of fan and t´sai. Fan foods include rice and noodles while vegetables, meat, poultry, and seafood are t'sai foods.
Pizza Fusion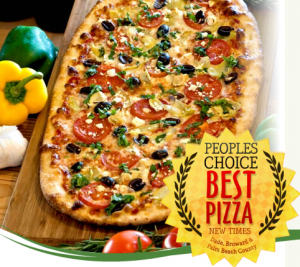 Pizza Fusion GF Menu (note symbol on menu)
We cater to many customers with Celiac Disease with our gluten-free menu. We use a mixture of garbanzo bean, fava bean and rice flour to make our gluten-free pizza crust, and our sauce and cheese are gluten-free as well. Our Celiac friends are always happy to know that they can order almost any topping gluten-free, excluding only barbeque sauce and sausage. Our gluten-free pizza is one of the best on the market. Its great taste is a reflection of our dedication to using quality ingredients and spending the time and energy to perfect our products. We also serve a variety of salads and melt-in-your-mouth gluten-free brownies to accompany your gluten-free pizza, as well as offer a gluten-free beer made from Sorghum instead of barley. There are many options at Pizza Fusion that fit the special dietary needs of the Celiac community. 
* Our Gluten-Free crust contains the following ingredients: Bean Flour, Rice Flour, Tapioca Flour and Starch, Xantham Gum, Salt, Yeast, Egg, Cider Vinegar, Sugar, Canola Oil, Calcium Propionate.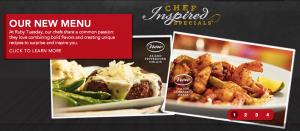 Ruby's GF Menu (scroll down on the link)
Find a Ruby's near you
From their ongoing efforts to bring you the best menu in casual dining featuring innovative new taste experiences, to the gracious smiles that greet you at their doors, Ruby Tuesday wants to make Simple Fresh American Dining your favorite dining anywhere. They start with fresh, great-tasting food expertly prepared with the highest-quality ingredients (like 100% USDA Choice or Prime ground beef) and offer handcrafted drinks made only with premium-brand spirits – all served with gracious hospitality in comfortable and up-to-date surroundings. 
Ruby Tuesday even has a gluten-free menu – with signature choices like their perfectly grilled Handcrafted Burgers, steaks, chicken, ribs, and seafood. And don't forget their bountiful Fresh Garden Bar. Better quality, better variety, better value. Better get to the new Ruby Tuesday.
Founded by media entrepreneur and environmentalist Ted Turner and acclaimed restaurateur George McKerrow Jr,, Ted's Montana Grill is a classic American Grill featuring fresh, made-from-scratch comfort food — including a gluten free menu — within an authentic turn-of-the-century Montana grill atmosphere. The first Ted's Montana Grill opened in January 2002 in Columbus, Ohio, and has grown to over 50 restaurants in 19 states.
The menu, under the direction of Corporate Chef Chris Raucci, features made-from-scratch dishes including premium beef, National Bison Association-certified bison, chicken, and seafood. The time-honored American favorites on their Gluten Free Menu include steaks, cedar plank salmon, salt-and-pepper trout — as well as bison, Angus beef, and all-natural chicken burgers. Daily blue-plate specials, fresh-cut gluten-free fries, delicious sides, and an array of salads and desserts round out the menu. In fact,Ted's Montana Grill was named "Best Gluten-Free Restaurant Chain" in the 2012 About.com Gluten-Free Readers' Choice Awards.

Uno's GF Menu (click GF under dietary category)
From a single pizzeria in 1943 on the corner of Ohio and Wabash in downtown Chicago, Uno has become legendary for an amazing variety of food and a unique, welcoming atmosphere — along with its new gluten-free menu and pizza. Nothing fake, nothing too fancy, just great American food. Uno Chicago Grill locations feature a "Chicago warehouse" look that creates an inviting dining environment. The new Uno Chicago Grill menu, introduced in fall 2005, offers hip and intense new tastes that are built on Uno's history of artisanal fare. 
Regular guests experiencing Uno Chicago Grill's new menu for the first time will be excited to see a variety of creative dishes not previously available on the restaurant's regular list. There are more than 200 Uno Chicago Grill restaurants found in 31 states, the District of Columbia, Puerto Rico, South Korea and the United Arab Emirates. Uno's has a gluten-free menu with a wide array of choices, including the newest addition to their menu: gluten-free cheese and pepperoni pizza.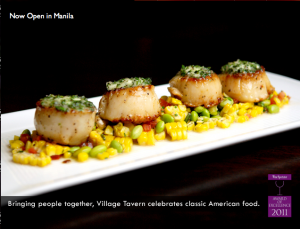 Village Tavern's GF Menu
Find a Village Tavern near you
Village Tavern is known for bringing people together and celebrating classic American food. When dining at Village Tavern, you'll have an unforgettable experience. They offer a fresh spin on traditional foods as well as the classics.  You'll find a nice variety of options on their Gluten Free Menus, with food distinctly flavored using their own proprietary recipes, prepared with wood-fired ovens and grills.
Their Gluten Free Dinner Menu selections include aged steaks, chops, fresh fish and seafood, and specialty salads. They also offer a Gluten Free Brunch Menu. Village Tavern offers an award-winning wine list of premium wines available by the glass, bottle or in "tasting portions."
Wendy's 
Those frosty's and burgers bring back memories of childhood, and while those of us GF'ers can't enjoy the fries, the frosty's are still allowed!  Wendy's has done a good job of repositioning themselves as a healthier alternative in the fast food market and they boast claims of using only US raised meats. Offering mand GF salads and dressings (many places fall short of offering dressings so that's a refreshing change on the fast food front) Wendy's ensures a safe and relatively healthy fast food option. Click their main site to browse locations. 
Wildfire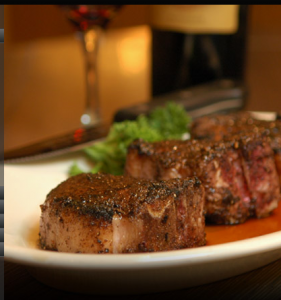 Wildfire offers a mouthwatering selection of steaks, chops, and seafood in a modern-day1940s dinner club setting. Our signature dishes include the Horseradish Crusted Filet, Macadamia Nut Crusted Halibut, Wildfire Chopped Salad, Roasted Prime Rib of Beef and Cedar Planked Salmon. We also offer a variety of fresh salads and sandwiches. Whether it's an intimate table for two, or a family celebration, make it a night to remember at Wildfire. Wildfire boasts an extensive gluten-free menu which includes starters, salads, steaks, chops, seafood, chicken, burgers on gluten-free buns, and a range of desserts and specialty drinks.
No GF menu online but they offer them at the restaurant – click here to find a Wildfire near you
Z'Tejas Southwestern Grill
 GF Menu Available at each location

Since its first location opened in an old Victorian house on Austin's historic 6th Street in 1989, Z'Tejas has been offering a menu influenced by the bold robust flavors of Arizona, California, Louisiana, New Mexico, and Texas. Their food is fresh, flavorful, and innovative, and they believe presentation and flavor work hand-in-hand. Traditional ingredients, spices, and cooking techniques from around the South are used to create a taste without borders. Z'Tejas offers both a gluten free lunch menu and gluten free dinner menu
We also have a list of over 200 restaurants certified by the Gluten Intolerance Group for their handling of food preparation to ensure no cross-contamination risk!

Click here to read more! 
To safe and delicious dining out!