In the beginning I was just a sad lump of statistics: 5'2, 3 daily medications, knocking on the door of 200lbs at 191lbs.  Let me be clear: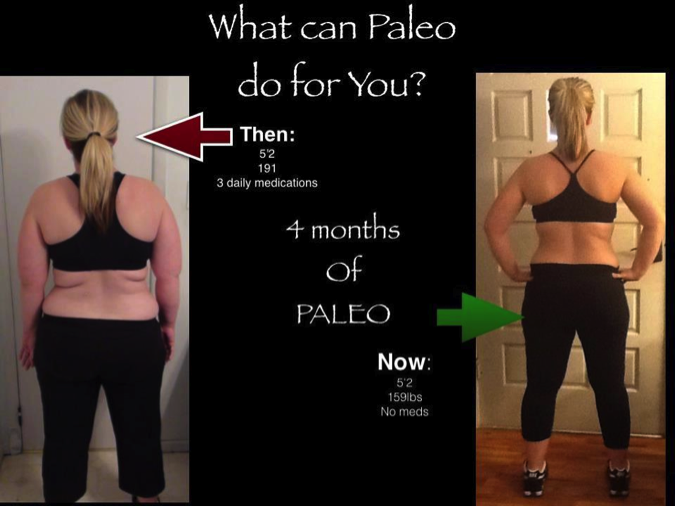 I DID NOT GET THIS WAY EATING TWINKIES AND SITTING ON THE COUCH.
I thought I knew what good nutrition was; I worked out, counted calories, and never snacked.  In the summer of 2012 I started a personal voyage to get into shape.  For 2 months I worked out 3-5 times a week and ate 1200-1400 calories a day.  I tracked everything.  Nothing worked. I thought long gone were the days of weighing 130 and being fit.
In late August 2012 my husband and I decided to try and start a family.  I was on a sleep narcotic for 6 years, blood pressure medicine (2 years), and stomach medicine (2 years).  I knew that if I wanted to create a healthy human being I would have to become healthy myself.
I called my doctor's office to schedule a visit to change my medicine. Fortunately my doctor couldn't squeeze me in for a few weeks and felt it was important for me to be seen immediately.  He passed the paper chart that defined 'me' around the practice to see if anyone would be willing to pick me up.
DIVINE INTERVENTION
This is the point where my life took a 180.  As my chart was passed around that office is came across Dr. Scott Kempton.  He saw the paper version of me:
27, 5'2, 191lbs, bp medication, stomach medication, sleep narcotic, wanted to start having babies.
Dr. Kempton blocked out 30 minutes of his last shift on a Friday to talk to me.
As I walked into the office of that blessed Friday I did not expect to find the angel that would save my life.  Dr. Kempton walked into the waiting room he informed me he was going to change everything I believed about nutrition and health.
He was right.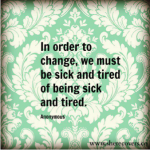 With conviction and passion Dr. Kempton explained to me the ideal ancestral life plan called Paleo.  A practice he had been diligently following for decades. Sitting there I learned about the dangers of gluten, grain, dairy, sugars, and processed food.  He also convinced me that I was suffering from metabolic syndrome; essentially my body was shutting down and packing on any gluten and non food items as fat.  He also gave me homework and answered all my questions. The puzzle of why I couldn't loose weight was solved.  But would it fixed all the other issues; high blood pressure, acid reflux, indigestion, and insomnia?
I left that office feeling refreshed and hopeful.  I immediately went to the store and bought all the essentials to start my journey.  When I got home my excitement and uncontainable, my husband was blown away by my enthusiasm.  I also think he was very overwhelmed.  The truth was:
I WAS SICK AND TIRED OF BEING SICK AND TIRED
I got rid of all the gluten, legumes, grains, sugars, dairy, and processed food.  Within a couple days I was off my stomach medicine and sleeping like a baby. I was motivated to press on despite the ravaging cravings.
Within a week I was down 9lbs of water weight, my eyes were bright blue, lips were luscious red, my skin was soft and glowing.
In a month and a half I was down 15lbs, off all my medications, high energy, positive attitude, and my mind was clearer than it had ever been.  My life had been turned around and people were noticing my miraculous transformation. At 2 months I had been interviewed and been given the cover AND centerfold of the local magazine.
Dr. Kempton and Paleo saved my life.  I have been Paleo for 6 months. have not touched gluten for 5 months (and do not plan to touch it again), I am down 40lbs and I feel AMAZING!
My passion is to spread the word in the most positive and upbeat way possible.  Taking the first step is the hardest but I recommend JUMPING end.  In this case the grass is greener.  Leap in, there are a plethora of people and resources out there to help you get your own start.
Get your life back, find your passion, become healthy, LIVE!
Imagine what Paleo can do for you!