Here's a Gluten free deal to take advantage of, and on behalf of products we love too!
Enjoy an almost 50% savings off Hail Merry's Macaroons (these little guys are fave around here and a sure fire way to satisfy your sweet cravings without totally reversing all the good you've done on a healthy eating path). They're RAW, Gluten Free and Low Glycemic – woot!
Plus they're certified by the Non GMO Project. Just another reason to love these guys 🙂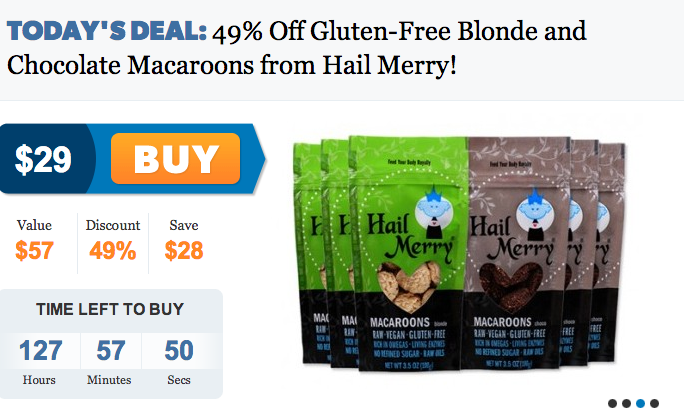 The Fine Print
Limit 1 deal per customer.
Valid for residents in all 50 states.
Cannot be combined with any other promotions from Hail Merry.
This is an exclusive voucherless deal, so you can sit back and relax while your Hail Merry macaroons are shipped directly to your door!
All orders will be shipped 3 business days after purchased.