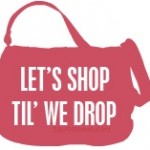 We just launched our online shop, and we couldn't be more excited!!
While it's not exactly how we envision our shop just yet, it's a start! If you've found yourself here, you most likely are searching for information, resources, and help living an allergy free life.
Perhaps you or a loved one are learning to live with a restricted diet.
Perhaps you are trying an elimination diet because you suspect you have a food allergy or sensitivity.
Perhaps you're trying to eliminate GMO foods. Add organic foods. Eat better, Feel better.
Well, you've come to the right place!  We've partnered with Amazon to launch the first phase of our store to offer products that will help you with your quest for a healthier life. We will continue to work on the content and layout of the shop, but for now,  it's a great start to enable you to find products that are safe and healthy!
So head on over to the shop now and browse our thousands of allergy free friendly, organic, grass fed meats, fresh fruits an veggies, gluten free cosmetics and more.
To good health!