As a child, I used to make Carrot Cake for holiday desserts; it was my grandpa's favorite cake and I was always so excited to make him happy with my version which I made by shredding whole carrots, using traditional wheat flour. So when I eliminated gluten and grains from my diet, I intitially thought carrot cake was a part of my past.
But, thanks to some of the many talented chefs sharing their amazing culinary skills online, I've run across several versions of carrot cake which I can now try. Love it!
You can view the full ingredients list and recipe for this amazing carrot cake donut here on PaleoOMG's site. I'm excited to give this one a shot once I can eat coconut flour again, so until I make our own version with some subtle substitutes to allow for my dietary restrictions, I wanted to share the original post with you.
If you do get a chance to make these, please comment below and let me know how they turn out! Also, let me know if you make any substititions that work out well.
Ingredients:
3 large carrots, shredded
1/2 cup sunflower seed butter
4 eggs
3 tablespoons coconut flour
2 tablespoons raw honey
1 tablespoon cinnamon
1 teaspoon vanilla extract
1 teaspoon nutmeg
1/2 teaspoon ginger
1/4 teaspoon cloves
1/2 teaspoon baking soda
1/2 teaspoon baking powder
pinch of salt
1/8 cup chopped walnuts (optional-do not use for nut free version)
1/8 cup raisins (optional) Click here for full recipe....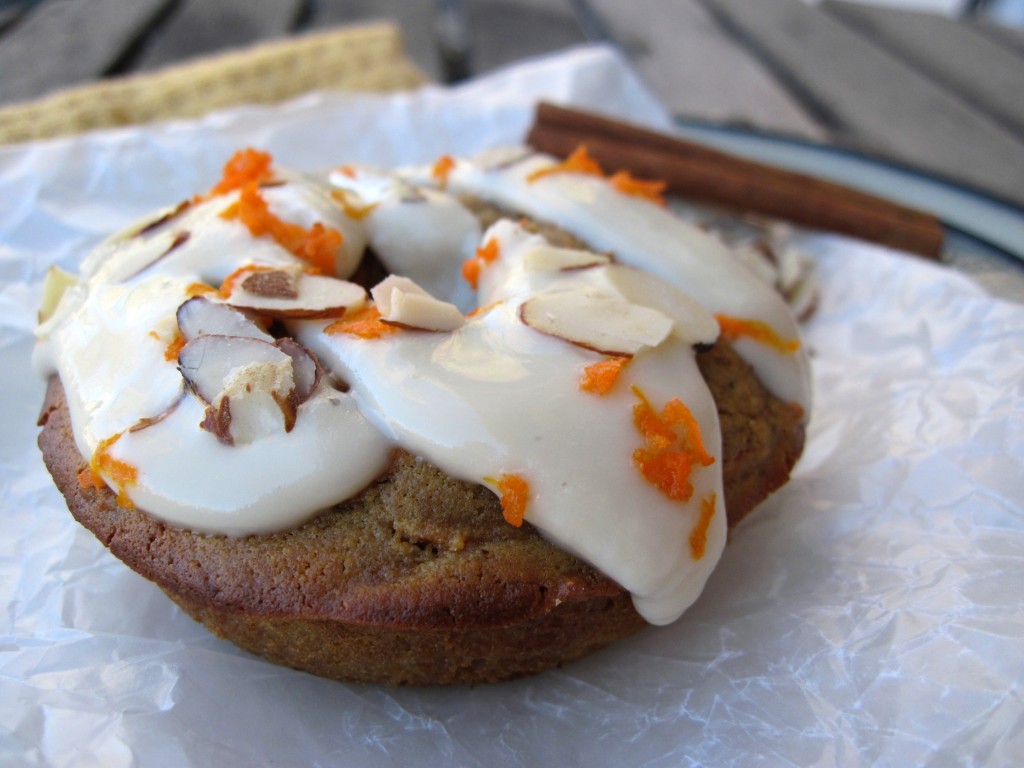 Live inspired,
Jen