Sometimes I'm lazier than others about making Sunday a food prep day – I'm a 'Sunday Funday' kinda girl so I rarely want to spend the day prepping food for the week. Yesterday was one of those days, so I want something quick and easy to prep that would give us some options throughout the week. 
When you're following a Paleo lifestyle, it's best to set aside a day where you plan the upcoming week's meals to avoid being faced with having to prepare a big meal whenever you're hungry. So yesterday I convinced my fabulous husband to make his ah-mazing slow cooker ribs so we would have leftovers for the week. Along with a 2lb bag of carrots, these ribs make for a perfect meal throughout the week, and they're super easy to prepare.  
Remember, prepping is key to Paleo success, so I would definitely invest in a good slow cooker similar to the one we have which you can find here. It's relatively inexpensive at only $23.99 and we've had ours for years and love it!  
So here's our simple recipe for delicious allergy-free, Paleo ribs! Note – the Paleo BBQ sauce found here works great with these!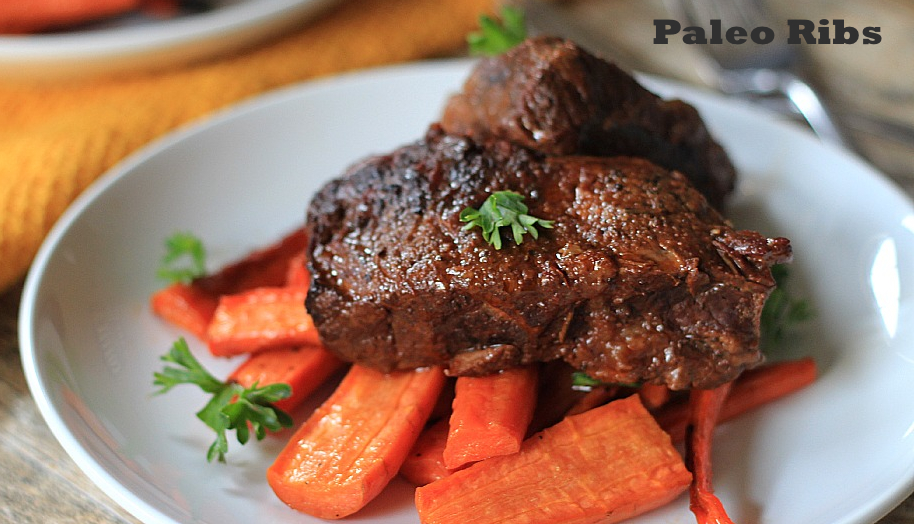 Slow Cooker Ribs (Paleo, DF, GF)
Ingredients
2 lbs Pork or Beef ribs
1/4 Cup Paprika (optional, so remove if avoiding nightshades)
1 TBSP Cayenne pepper
2 TBSP Fresh ground pepper
2 TBSP Sea salt
1 TBSP Cumin
2 cups water or stock
Instructions
Mix spices together and rub onto ribs
Pour liquid of choice into slow cooker
Place ribs on top of liquid
Turn crockpot to low setting and let cook for 8 hours
Remove from crock pot and serve immediately.
http://inspiredeats.net/homemade-paleo-df-gf-ribs/