This is a delicious alkalizing green smoothie recipe that I have almost daily; it's a great way to help balance your PH levels and with the Omega 3 benefits from the flax oil and natural b vitamins from the berries, it's a perfect way to start your day!  Strawberries are not only nature's way of giving us a sweet treat, but they are also packed with helpful nutrients. They are an excellent source of vitamin C and manganese, are a very good source of dietary fiber and iodine, potassium, folate, riboflavin, vitamin B5, omega-3 fatty acids, vitamin B6, vitamin K, magnesium, and copper. 
For those of you who are new to kale, it can often have a slight bitter taste and I like this recipe because the sweetness from the berries helps counteract that. If you choose to use a protein powder, opt for a grain and dairy free version  that's flavored with stevia ideally. I prefer Wheatgrass which is naturally gluten free and sprouted.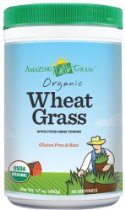 You can help us by shopping our on-site mall and save at the same time! Click here to purchase the Amazing Wheatgrass. 
Amazing Grass wheat grass powder is an excellent concentrated food source of beta-carotene, calcium, chlorophyll, fiber, iron and vitamin K. It is also a very good source of protein, vitamin C, vitamin B-12, folic acid, vitamin B-6, trace minerals and contains all essential amino acids.
Ok, back to the smoothie.  As well as the Wheatgrass, I also I always strive to add omega-3 fats to all of my smoothies by adding hemp seeds and/or flax. My favorite is Barleans, Highest Lignan Flax Oil Liquid – 100% Organic Flax Oil.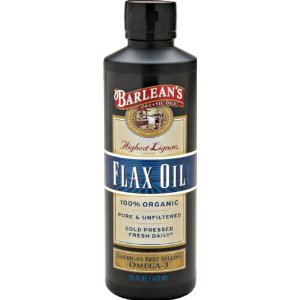 Some of the benefits of Flax Oil include:
Pure, unfiltered and unrefined source of essential omega-3 fatty acids and nutrient-rich lignans

Promotes heart health and healthy cholesterol levels

Improves joint mobility & bone density

Helps maintain healthy blood glucose levels

Protects skin & hair health
Click here to purchase Barlean's Flax Oil  
In addition to the benefits from the wheatgrass, kale, berries and flax, the avocado also The avocado, also highly alkalizing, makes the texture smooth, creamy and dreamy. I recommend always adding avocado to your blended green drinks.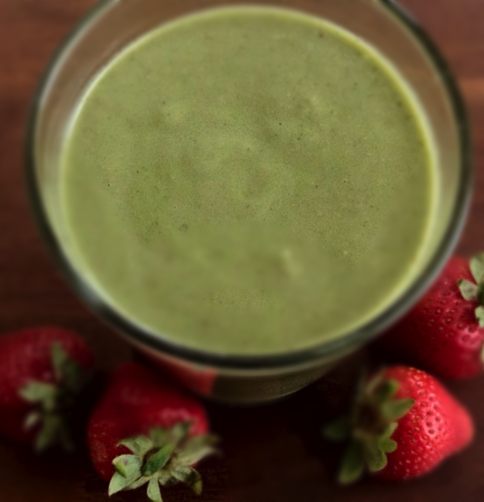 Ingredients
1-2 handfuls baby greens
3 medium Kale leaves
5-8 fresh mint leaves
1″ piece fresh ginger, peeled
1 avocado
handful strawberries
12 oz coconut water
fresh juice of one lime
1-2 TBSP flax oil
Instructions
Add coconut water and protein to your Vitamix or blender
Add the rest of the ingredients
Blend on high for 30-60 seconds until all greens have combined and texture is smooth
Enjoy!
http://inspiredeats.net/balancing-green-smoothie-paleo-df-gf/