Perhaps it's because we live in Austin with an abundance of Tex Mex, or perhaps it's just the way we're wired, but we love spicy dishes in our house. My husband teases our son that eating spicy foods will give him hair on his chest, which makes our 8 year old cringe as he conjures up images of an Austin Powers-inspired chest.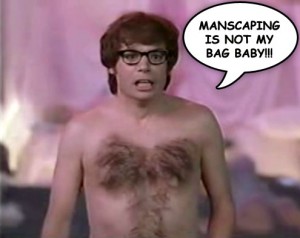 But he happily devours the dishes so long as we keep the heat to a happy medium. And we are happy to oblige 🙂
With organic chicken and fresh, organic tomatillos, this dish is alway a hit around here, though we made some modifications from the original to ensure a tender,  juicy chicken in a quicker method than a crockpot. 
New to tomatillos? They are a delicious, tangy member of the tomato family, are firm and acidic, and they're featured heavily in Mexican, Latin American and Texan cuisine. In fact, it turns out Texas is the main supplier of tomatillos in the United States.
The health benefits of tomatillos come from their high vitamin C levels. A one-half cup serving of tomatillos provides 15 percent of the daily-recommended intake of vitamin C.  When cooked over high heat, tomatillos quickly break down into a rich, tangy salsa, which makes an excellent candidate for a fast and easy pan sauce. Of course, you can choose to make a tangy tomatillo salsa and use that as a perfect complement to eggs, tacos, or as a simple dip for your preferred healthy chip (think zucchini, sweet potato, kale or plantains).   
But, if you're looking for a quick, tasty and naturally paleo and gluten-free recipe, this is a great option! And with only a slight bit of heat, it's a family-friendly option too!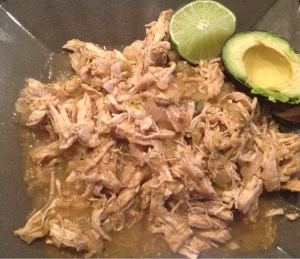 NUTRITIONAL INFORMATION One serving contains: Calories (kcal) 740 Calories from Fat 140 Fat (g) 15 Saturated Fat (g) 1.5 Cholesterol (mg) 95 Carbohydrates (g) 101 Dietary Fiber (g) 8 Total Sugars (g) 6 Protein (g) 46 Sodium (mg) 800
Ingredients
4 5–6-ounce skinless, boneless chicken breasts or chicken thighs
Kosher salt and freshly ground black pepper
2 tablespoons olive oil
2 cups low-salt GF chicken broth
1 pound tomatillos, cut into 1-inch pieces, or 1 1/2 cups salsa verde
1 medium onion, thinly sliced
2 medium garlic cloves, crushed
1 small jalapeño, with seeds, thinly sliced
Juice of 1 lime
Brown rice or corn tortillas
Thinly sliced radish
Fresh cilantro leaves
Lime wedges
Brown rice or corn tortillas (omit for Paleo)
Instructions
Season chicken breasts with salt and pepper on both sides.
Heat oil in a large skillet over medium-high heat.
Sear chicken breasts until golden brown, 3–4 minutes per side.
Transfer chicken to a serving platter.
Add broth to skillet and bring to a boil, scraping up browned bits.
Stir in tomatillos, onion, garlic, and jalapeño.
Reduce heat to medium and simmer until tomatillos start to break down, about 10 minutes.
Return chicken breasts to pan and continue to simmer until sauce is thickened and chicken is cooked through, about 10 minutes longer.
Season sauce to taste with salt, pepper, and lime juice.
Serve atop rice or shredded in tortillas, with radish, cilantro, and lime wedges alongside for garnish
http://inspiredeats.net/chicken-with-salsa-verde/