I prepped these tips for an event at our son's elementary school. It's the brain-child of a good friend of ours, and I'm excited to be a part of it. The concept it simple: get kids and families thinking about how to live a healthy life.
It starts with you, and ends with the community. Like many things in life, when you have the support of those around you, the choices in life are easier. When we feel that warm, supportive arm of a friend or loved one wrapped around us, it helps us to feel confident that we can achieve our dreams. Even if the dream is as simple as finding more organization in your life, or as life changing as a goal of improved health.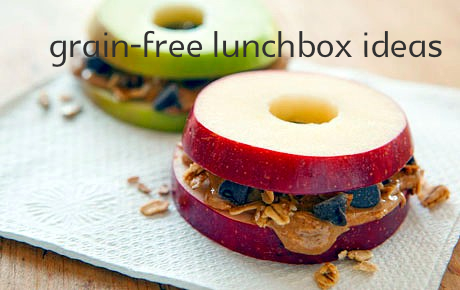 So I thought I would share these tips here as well. I hope you find them useful in helping you achieve a balance of healthy lunch solutions that won't break your (limited) time or budget. Good luck!
Healthy Lunch Box Ideas
If you're like most parents, it's about all you can do to get your kids out the door on time each morning, without the pressure of making sure you've packed a healthy, wholesome lunch too. And while we would love to rely on the quality of foods in our schools, the reality is there just isn't enough funding available to make sure we are providing Organic, healthy and non-processed foods for our children.
However, the health and well being of our children is our top priority, so it's becoming more apparent that we need to control what our kids eat.
Here are some quick tips for keeping your kids happy, and filled with healthy and delicious foods everyday that won't create more stress in your morning routine:
Pack all school meals the night before you need them. The mornings are way too busy to deal with lunch packing. This is key, folks!
Avoid processed foods – try to focus on foods free of refined sugars
Skip the dessert – it causes cravings, sugar crashes and brain fog
Use your own intuition to find what works best for you and your family
Opt for organic whenever possible
Here's what a low cost, balanced meal plan could look like:
Sandwich (nitrate free, nitrite free lunch meat or Organic nut butter and jelly)
Fresh fruit (sliced apples, melon or grapes are easy)
Nut butter or Hummus and crackers for dipping
Granola
Low sugar granola type bar (we like Larabar, Kind Bars, Thunderbird Energetica)
Salad (we pack a salad with pre-mixed lettuce, carrots and cucumbers and O&V dressing)
Remember, prepare your meals the night before they're needed and you will have a (relatively) stress free morning!