I'll admit I often find myself stuck in a dinner rut, and I tend to grab the same ol' stuff when I get to the grocery store. So I finally decided to practice what I preach and head to the store prepared with a list (I'm loving the Buy Me a Pie app) that I developed after picking some of the amazing recipes I loved from The Caveman Feast Cookbook. I was gifted a copy of this book several months back, and have been working my way through it. I'm amazed at the time and effort that was put into developing this incredible Paleo resource!

With more than 200 Paleo recipes, this recipe guide is broken down by categories including Beef, Pork, Poultry, Seafood, Breakfast, Sides, Condiments/Sauces/Dressings/etc and Grain-free goodies. It's safe to say these guys left nothing behind when they set out to share this amazing cookbook with us.
Have a peek at some of their delicious beef entrees and see if you're able to resist this one!

Avocado-stuffed burger
Top sirloin kabobs
Bacon wrapped franks with spicy relish
Grilled rib steak 5 Hickory smoked beef brisket
Fire-roasted bacon meatloaf
Sweet caveman pie
Bacon bison butternut squash chili
Bacon beef burgers with sweet potato mash
Bacon beef butternut squash
Spaghetti with roasted red pepper sauce
Breakfast burrito
Apple Dijon burgers
Here are a few of our faves:
Bacon Beef Butternut Squash is a clever take on a stuffed pepper, using the squash as a base and packing it with some incredibly delicious beef and bacon mixture, with just the right blend of spices to complement the squash perfectly. Or perhaps you're in the mood for chicken? Try the Sage and Cinnamon Chicken which combines (yep you guessed it) sage and cinnamon with drumsticks for a delish, melt in your mouth chicken dish. And if you're craving something a little sweet, the Caveman Feast won't disappoint with some of our faves including Blueberry Mango Muffins, Chocolate Chili Pineapple (amazing!) or the Apple Pie Caveman Bars.
Mouth watering yet? I have to say this cookbook definitely makes prepping dinners much easier around here, and I highly recommend this book, whether you're new to the Paleo diet, or if you've been at it a while. We have yet to find one recipe in here we didn't love, though we still have many more recipes to tackle!
And at only $19.95, this is hard to beat! It's an ebook so you can do what we do and grab your laptop or iPad and have it on hand while you're cooking. Click here to buy your copy and save some trees and enjoy some healthy, hearty and fabulous meals!
$200+ value for only $19.95 if you order quickly!
George is giving away additional Bonus offers for a short time! Here are some of the freebies they are throwing in if you buy the Caveman Feast Book now. It comes out to almost $120 in products for FREE. We love freebies 🙂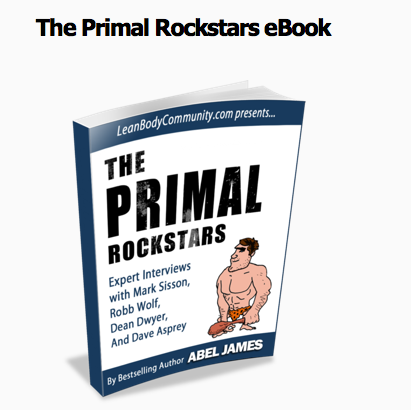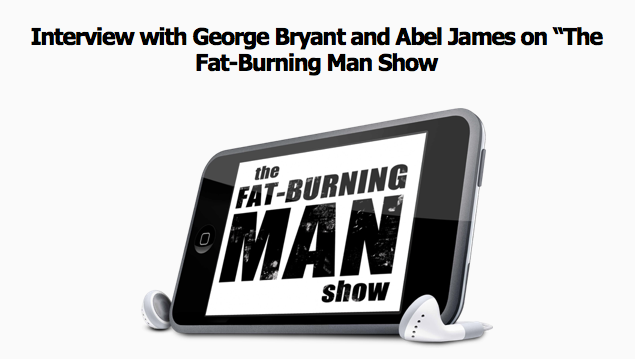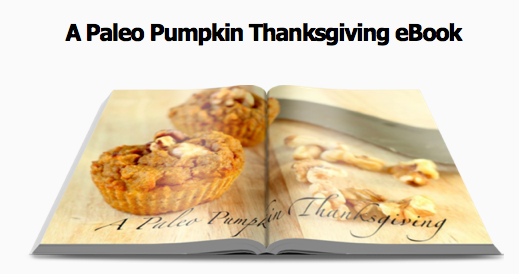 If somehow you're able to wait and want to enter the contest for a chance to win your own copy of the Caveman Feast Paleo Cookbook, register for our giveaway below.
Be sure to use this URL if you tweet about us in the contest form: https://twitter.com/MyInspiredeats
Good luck!