Our guest blogger, Manilyn with Bettercater has whipped up a tasty gluten-free KeyLime Pie recipe that she likes to use to satisfy her sweet tooth cravings. I can't say that key lime is a favorite of mine, nor have I ever made it, so I'm taking her word for it on this one!
Now, I've always been warned that I could go back to my old, XL size if I don't quit eating pies and cakes. Nothing to worry about – I've got the right recipe to savor what my toothy palate craves for, without ever, ever adding an inch to my body. A few months ago, I tried making gluten-free Key Lime pie; it was a hot summer day and the taste was so refreshing that I ate two slices of them. Not entirely guilt-free, but almost!
I have tried baking different types of pies, but this gluten-free Key Lime pie is the simplest to make without sacrificing on taste. Gluten-free Key Lime Pie got its name from the Florida Keys, the same island where it originated in the 1800s. During those days, the islands had little supply of cows, though canned milk was readily available. Originally, this was prepared using condensed milk, egg yolk and locally-grown limes, while sugar was added to preserve the sweetness.  Eventually, Key lime's popularity spread beyond the islands, spawning many different takes on the traditional KeyLime Pie.
Here's my basic KeyLime Pie recipe, using a gluten-free crust. You can innovate the recipe if you want to make your own unique version, but just make sure to stick with the essentials!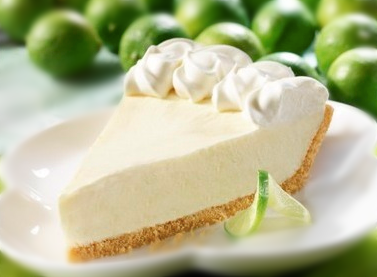 Ingredients
1 gluten-free graham cracker pie crust
400 mL of lowfat or nonfat condensed milk.
5 large egg yolks
1 cup lime juice (But if you want a more authentic taste, try to use Key limes)
1 tablespoon grated lime zest
Instructions
Set the oven at 350 F.
Prepare a Graham cracker crust. It should be nine inch-round and unbaked.
Mix all the ingredients. Beat until they turn smooth and creamy.
Pour the mixture into the pie crust. Smooth the top.
Bake for 10-15 minutes or until the filling solidifies.
Set aside to cool then refrigerate for 2-3 hours.
Garnish with whip cream and lime before serving.
http://inspiredeats.net/gluten-free-key-lime-pie/
About the Author –  This article is contributed by Manilyn Moreno, on behalf of Better Cater, a company providing catering software that is easy to learn and use.