Got the winter blues? What better way to cheer you up then a yummy, homemade lemon tart?
Citrus usually makes us think of cool summer refreshments, but winter is actually when these vibrant fruits ripen. And I can't think of many better ways to recall images of sunny summer days than with a refreshing lemony treat.
This light, zingy recipe uses coconut oil, coconut milk, and lots of lemon zest for a delicious gluten free, dairy free treat!  While you can use whipped cream and poppyseeds for toppings, another variation would be to whip up some cold coconut cream. Check out this recipe from Ohsheglows to see how quick and easy whipped coconut cream can be!
Gluten Free, Dairy Free Lemon Curd Tarts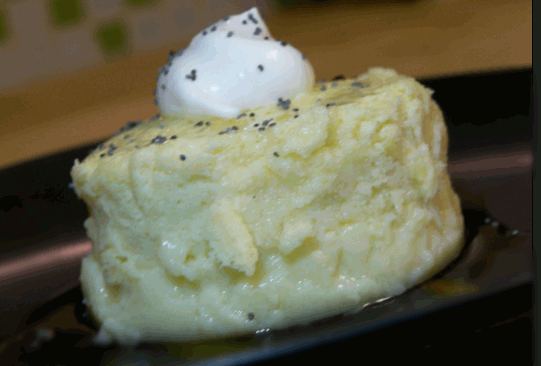 Ingredients
4 TBSP coconut oil
¾ c sugar
5 eggs, separated
¾ c coconut milk
½ c fresh lemon juice
1 TBSP lemon zest
½ c lemon juice
1 vanilla bean, split and seeds scraped
¼ c sugar
Whipped cream (or non-dairy replacement) and poppyseeds for topping, if desired
Instructions
Preheat oven to 350.
Prepare 10 small ramekins with nonstick spray and place in a large glass pan to prepare for a water bath. Heat water in a tea kettle or pot.
Beat the egg whites until stiff peaks form. Set aside.
Beat together the oil and sugar. Beat in egg yolks one at a time. Add flour, mixing well. Add lemon juice and beat until combined. Fold in egg whites.
Pour batter into prepared ramekins and place glass pan in oven.
Pour hot water in the pan until it is about halfway up the sides of the ramekins.
Bake 20 minutes until just set.
Meanwhile, combine lemon zest, lemon juice, sugar and vanilla bean.
Bring to a boil until sugar is dissolved, about three minutes.
Cool tarts on a wire rack then transfer to fridge to chill completely before cooling.
Notes
Adapted from Food and Wine
http://inspiredeats.net/gluten-free-dairy-free-lemon-curd-tarts/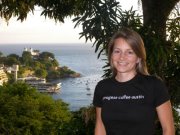 Thanks to Ashley Blake for this tasty little treat; Ashley not only loves to whip up healthy and delish foods at home,she is also one of the owners of Bona Dea, an Austin-based Gluten-free Flour company.