Here's your chance to win a FREE 32 Oz jar of Gold Label Virgin Coconut Oil from Tropical Traditions!
Simply follow the instructions on the form below and you're entered for a chance to win! Tropical Traditions is a leader in Coconut Oil products, and we're thrilled to be able to offer you their highest quality, Organic Gold Label Virgin Coconut Oil for FREE!
Please make sure to "like" our page on Facebook in the form below, even if you're already a fan, and enter your email in both spots to be eligible (one form clicks out to Tropical's site). Important Note – Facebook REQUIRES that you "like"" our page below, even if you already "like" our page in order to be eligible. So please do ALL steps below!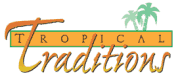 Win 1 quart of Gold Label Virgin Coconut Oil!
Tropical Traditions is America's source for coconut oil. Their Gold Label Virgin Coconut Oil is hand crafted in small batches by family producers, and it is the highest quality coconut oil they offer. You can read more about how virgin coconut oil is different from other coconut oils on their website: What is Virgin Coconut Oil?

You can also watch the video they produced about Gold Label Virgin Coconut Oil:

Tropical Traditions also carries other varieties of affordable high quality coconut oil. Visit their website to check on current sales, to learn about the many uses of coconut oil, and to read about all the advantages of buying coconut oil online. Since the FDA does not want us to discuss the health benefits of coconut oil on a page where it is being sold or given away, here is the best website to read about the health benefits of coconut oil.
We use it in everything from smoothies and juices to all of our high heat cooking. If you'd like to read more about Coconut Oil, you can head on over here. It's pretty amazing stuff, and we're THRILLED to offer you a chance to win such a high quality, all natural, organic version such as Tropical Tradition. They're leaders in producing Coconut Oil products, and I'm confident you will love it as much as we do.
Good luck!
If you're new to using Coconut Oil, here are some of the many uses and reasons I love it: 
High heat cooking (replaces typical oils like olive, canola, etc)

Helped to soften my hair

Helps to soothe my dry, burnt skin

Add to smoothies for a subtle flavor boost and to increase nutritional content

Mix with raw Cacao and some stevia, freeze and you have a sweet and delicious healthy treat!
If you want to learn more about Tropical Traditions, you can watch the brief video below!
Disclaimer: Tropical Traditions provided me with a free sample of this product to review, and I was under no obligation to review it if I so chose.  Nor was I under any obligation to write a positive review or sponsor a product giveaway in return for the free product.