There's something about warm figs that I just love; whether they are wrapped in bacon, or simply served by themselves, I'm a happy girl when there are figs nearby. And today is one of those rare days here in Austin when it rains all day long, and I'm craving some comfort food. So while I bake a delicious Paleo Meatloaf (recipe to come later!) I'm prepping a warm fig and pistachio salad to complement it. And since I'm short on time now – meatloaf is in the oven and I'm just getting ready to prepare the salad – I thought I'd share this goodie with you too. 
This delicious salad contains fresh figs (although dried figs work too), extra-virgin olive oil, minced shallots, and dry-roasted pistachios. It's simple, healthy and delish. 
Happy Sunday! 
Roasted figs and pistachio salad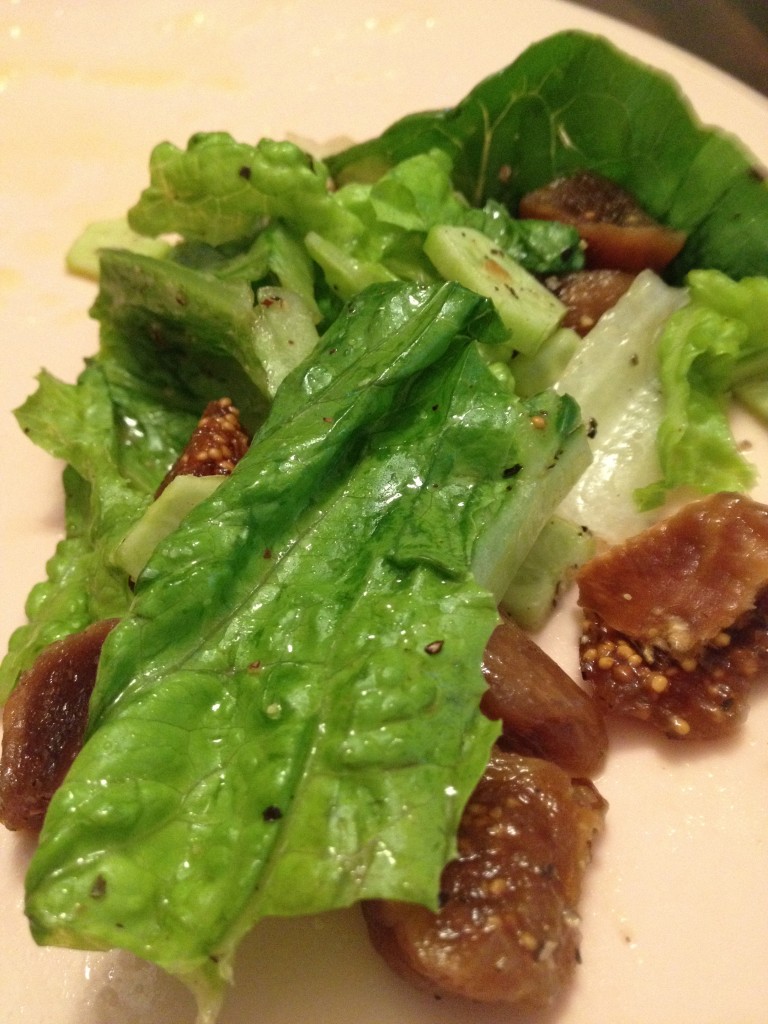 Ingredients
fresh figs (although dried figs work too)
extra-virgin olive oil - enough to drizzle on figs and toss in salad
balsamic vinegar
minced shallots (optional)
dry-roasted pistachios
salt & pepper to taste
Instructions
Roast figs in oven for 10 minutes on 250.
Toss the figs with olive oil and place on a baking sheet and roast for about 10 minutes.
Cool, and cut in half lengthwise.
Then just toss the ingredients and enjoy!
http://inspiredeats.net/roasted-figs-and-pistachio-salad/