Thanks to Manilyn Moreno, on behalf of Better Cater, for this post!
My kids and I just love it when we share a bowl or plate of finger food – before you know it, it's gone! We love it even more when we have some Mexican snacks around; tacos, burritos, or salsa, to name a few. On weekends, I try my best to cook something new, or at least revise what I did before to make it taste like brand new. Once, I tried making artichoke salsa and they just couldn't have enough of it. It was a surefire hit, not only because we go crazy over dips of any kind, but the taste was just so awesome you'd want to try it again and again. The artichokes lend that pungent taste while the olives complement to the smoky flavor of garlic and to the cool taste of tomatoes. Dip Gluten-free pita bread or chips, or sliced raw veggies in it, and what a snack-time blockbuster we've got!
Now, you don't want to miss the chance of munching this recipe, so why not try this out. This is very easy to prepare and what's special with this is that you can change the ingredients a little to suit your palate.
Homemade Artichoke Salsa; a quick, tasty and allegy-free side dish
Ingredients
1 200 g can or jar of marinated artichoke hearts
1 cup olives
1 cup tomatoes (any color or size will do)
2-4 cloves of garlic, minced
A pinch of fresh basil, pepper, salt and seasoning to taste
Instructions
Drain the artichokes and set aside half cup of the juice for marinating.
Chop artichokes, olives and tomatoes and toss them in a bowl.
Mince the garlic and basil and mix all the ingredients in the bowl.
Add salt, pepper, and seasoning to taste then pour the marinade.
Set aside inside the fridge for up to two hours and serve cold.
Dip in gluten-free pitas, chips, crackers or bread or use with cut up raw veggies and you'll have a simple yet hearty and healthy snack to share.
http://inspiredeats.net/homemade-artichoke-salsa/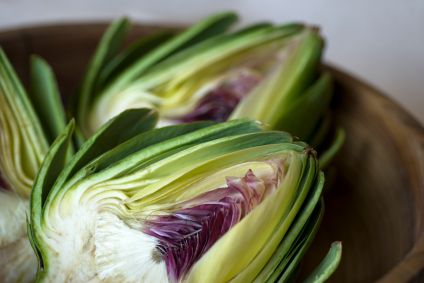 This recipe is ideal any time of the day. You can bring this and share with friends over a pot luck dinner or munch on while enjoying a movie night with the family. You can also prepare this with the entire family together and what a fun way to spend quality time with them, indeed. Ask kids to add some ingredients, if they want to, to make this recipe more unique. Surely, artichoke salsa is for everyone! Try this one now and ask everyone to share a wonderful time amidst the bounty that this luscious recipe has to offer.
About the author: Manilyn Moreno, on behalf of Better Cater, a company providing software for catering that is easy to learn and use.