There are certain memories that will always stick with me from childhood; my mom's home-made chocolate chip cookies, her rendition of an age-old Swedish Spice Cake that was passed down from her great grandma, and my Dad's favorite: Egg Nog.
Since I'm egg-free, and my hubby doesn't have quite the fascination with Egg Nog as my dad does, it's not really in demand around here, but it seems to be for y'all because you're searching for it here.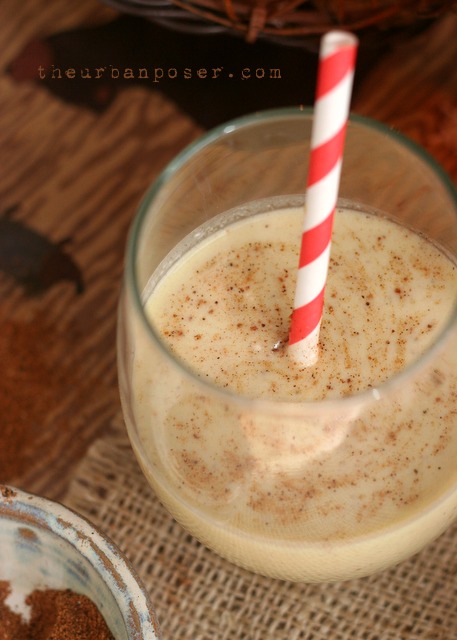 So, I checked out some of my fave go-to's for help with an allergy-free Egg Nog, and Jenny with UrbanPoser has a great one. She recently shared a dairy-free, gluten-free homemade Egg Nog that I passed along to some friends to make and they loved the recipe.  Since Jenny is cool enough to let me share her goodies with you, I thought Christmas Day would be a perfect day to suggest you whip up some homemade Egg Nog. Of course, it's always a bit better when you spice it up with some rum!
Head on over to the Urban Poser to view the full recipe and be sure to let us know how it turns out!
Happy Holidays, everyone 🙂