Here are 5 Steps for starting a gluten-free life from our friends at GIG, the
Gluten Intolerance Group
. They are an AMAZING resource for those of us living without gluten, so head over to their site for more helpful info. They've also supplied us with a list of GIG approved/gluten-free certified
restaurants
across the US, which are those which meet their strict standards for handling and prepping gluten-free foods to ensure a minimized risk of gluten cross contamination.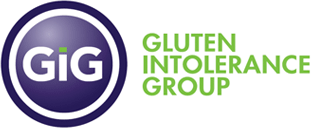 1. Omit obvious gluten-containing foods from your diet, such as cereals, breads, and pasta.
Try eggs, cream of rice, or fruit for breakfast. Substitute rice cakes, rice, potatoes, or corn tortillas for breads and pastas.
Have sherbet or fruit for dessert.
Use vinegar and oil on salads instead of pre-made, bottled dressings. Drink milk, 100 percent fruit juice, coffee, or teas.
2. Read food labels for less-obvious sources of gluten and learn what to watch out for.
Avoid anything you think is suspect.
Be patient as you learn the terminology and look at food and food preparation in a new way. To remain positive and focused, stay
connected with someone at a local GIG support group.
3. Try calling or writing to a food manufacturer.
In doing this, make sure you use the proper terms and be very specific in what you are asking.
4. Look at products you may have never thought of as containing gluten: medicines, chewing gum, and toothpaste.
Consider cross-contamination issues such as sharing toasters and foods like mayonnaise, margarine, and jam that may get contaminated through use.
5.  Explore new foods that are naturally gluten-free.
There are many gluten-free grains you may not have tried before, like sorghum, quinoa, teff, and buckwheat.
Often when some doors close, others open. Look at your gluten-free diet as an opportunity to discover new healthy foods and exotic cuisines.
And remember, diligence is key to your health! Read labels, and be weary of those which claim to be Gluten-free, but state that they're made on equipment which also processes wheat and gluten-containing products. You can read more about that in a recent post here.
This is a chance for you to take control of your health and feel better than you probably ever have in your life so far. Follow these steps closely, and try to skip processed foods as much as possible. Keep your gluten-free snacks to a minimum and focus on the basics: fruits, veggies, nuts, seeds, fish and meats and start exploring the many wonderful recipes online. We have some here, and there are plenty more to discover along your new gluten-free journey.