Austin is the live music capital of the world, but it's also home to some of the best cuisine in the country. Whether you're craving finger-licking, melt off the bone Barbecue, Interior Mexican Cuisine, Tex Mex, Vietnamese or fresh Farm-to-table fare, Austin has plenty to choose from.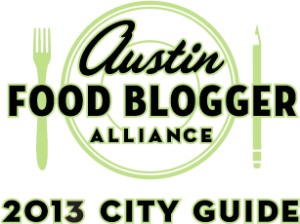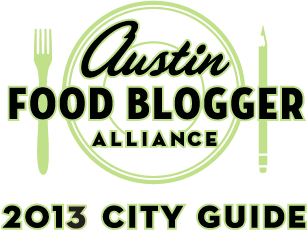 And as signs of Spring emerge, so do the signs of Austin's favorite event – South by Southwest. SXSW turns Austin on it's head, with some of the best names in music, interactive and film checking out our amazing little town.
And while SXSW is an exciting time for attendees, it can also be a bit daunting if you have food allergies and you're visiting a new town. While the Convention Center does offer some gluten and dairy free options, our guess is you would like to venture out and explore some of the amazing culinary skills our local chefs have to offer.
Every year, the Austin Food Bloggers Alliance works in partnership with local food bloggers to produce a SXSW guide to all things 'food' related that Austin has to offer.  Since we're an allergy-free friendly town, and so many of you are probably seeking tasty and safe allergy-free friendly options, we've compiled a list of approved gluten-free friendly Austin jaunts.
So whether you're new to Austin, or an old regular, here are some of our favorite gluten-free friendly joints in the South Congress  and Travis Heights areas to get you started, and browse our suggestion in the Downtown area here.
And if you're looking for gluten-free friendly restaurants while here, be sure to download the Locate Special Diet app which will give you consumer generated reviews of the best gluten-free friendly joints in town.
SOCO (That's Austin for South Congress y'all) 
Guero's Taco Bar
Enjoy handmade corn tortillas, specialty dishes and fresh salsa bar. The caldo de pollo and tacos al pastor are just a few tried-and-true favorites. Start off with a hand-shaken margarita in the cantina, or enjoy an icy cold beer while listening to music in the Oak Garden. Just sit back and relax. Offering a special page on their menu for gluten-free items, Guero's is an awesome Austin joint that accommodates us gluten-free folks!
1412 South Congress (map) 512.447.7688 
Hours: M-W: 11am-10pm, Th-Fri: 11am-11pm, S-Sun: 8am-11pm
Hopdoddy
Located just a few doors down from Guero's is another Austin favorite.
Known as the daddy of all burgers, Hopdoddy has  never disappointed us in its quest to serve the freshest, tastiest burger possible. Handcrafted burgers, beer and a full bar in the heart of SoCo, they offer gluten-free buns and salads to satisfy all your cravings, though you might have to wait a bit to get your feast on. Hopdoddy is no stranger to long, winding lines, though if you do find yourself waiting, you can admire the people watching on South Congress – it's some of the best we've seen.
1400 S Congress Ave (map) 512.243.7505 
Hours: Mon – Thu: 11:00 am – 10:00 pm Fri – Sat: 11:00 am – 11:00 pm Sun: 11:00 am – 10:00 pm
South Congress Cafe
Less of a cafe and more of an upscale eatery, South Congress Cafe serves inspired Southwestern fare like mesquite-grilled filet sauced with a spicy charred poblano demi glaze and adobo chili bearnaise, crab enchiladas finished with a tomatillo-jalapeno cream sauce and Cajun seafood scampi with Creole garlic butter, all in oversized portions.
While they don't offer a dedicated gluten-free menu, South Congress Cafe's staff was more than happy to help steer us to items that are gluten-free friendly, and were happy to accommodate a range of other allergy restrictions. This one is not to be missed!
1600 South Congress Ave (map) 512-447-3905
Wahoo's Fish Tacos
While not a local Austin jaunt, Wahoo's is a fun, unique take on a taco joint, and since they're happy to accommodate food allergy requests, we had to throw them in here. If you're looking for a quick bite where you can still enjoy a marg or some beer, Wahoo's is a great option. They do have some breaded items that are fired, so skip the chips if you're sensitive and head next door to the market where you can buy your own gluten-free, non GMO chips 🙂 Check out the Wahoo's menu here.
1722 South Congress   512.358.6600
Southside Flying Pizza
These guys have some of the best gluten-free pizza we've ever tasted. More reminiscent of focaccia bread than a traditional pizza crust (in flavor) their gluten-free pies are always a big hit. And for you non gluten-free folks, they serve up traditional pies that continue to win 'best of' awards.  Located on the opposite end of South Congress, this is a bit of a hike from the more hopping part of SoCo, but they're a gerat delivery option too. Check out their menu and locations here.
2206 S Congress (512) 442-4246
Freebirds
This eclectic burrito joint has exploded in Austin, and is expanding to other parts of the country as well. From their fun, eccentric decor to their straightforward, simple menu, Freebirds gets it right. And if you're looking for gluten and dairy free options, these guys are a great option for you. Most all of their items are safe (save for the obvious stuff) and they've got a handy little guide they can hand you when you walk in. Come for the burritos, salads or bowls, and bring your appetite!
515 S Congress Ave  (512) 462-3512
Travis Heights  – just a short walk from SOCO