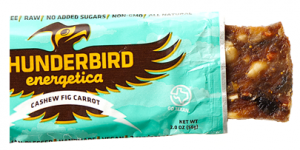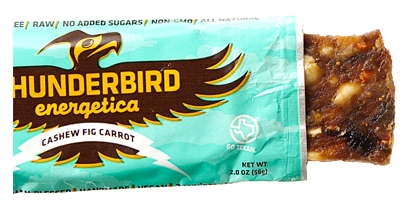 Below are some of the many Gluten Free products we've reviewed. Read on for our raw, honest takes on these foods!
Interested in submitting your product for review? We're happy to help spread the word about your fabulous goodies!  Please contact us for details on how to submit them, and remember, our reviews are honest and unfiltered. Still interested – click here to contact us today.
Daiya –  Dairy Free Cheeses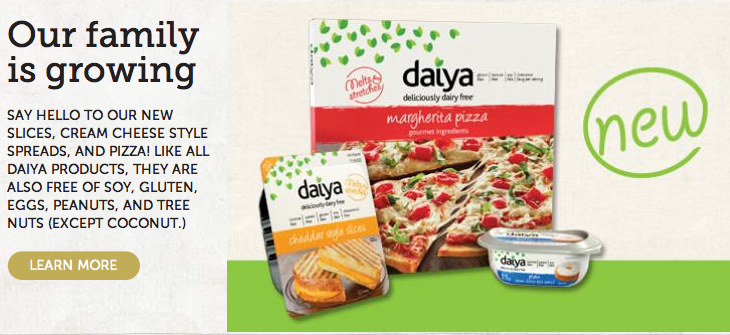 Avoiding milk is not the challenge it used to be: today we can choose from soy, rice, almond, hemp and coconut milk to make up for what we were missing.
But what to do about cheese? That, my friends, is the million-dollar question.
Although I have tried soy cheese (and been disappointed for the most part), I really do try to shy away from it, simply because as a vegetarian I don't want to consume too many soy products. Variety is the spice of life, and I'm pretty sure variety is also healthy, too! Well, it took a lot of investigating,
They make fake cheese, fake cream cheese, and pizza that is not only dairy free and soy free, but also gluten, egg, peanut and tree nut free! I didn't think I would ever have the good fortune in my lifetime to stumble upon such a wonderful company that not only understood those with food allergies/sensitivities, but also was able to provide a tasty finished product that I would want to have again and again!
You can check out their site here and learn where to buy their products, as well as more about their other products. Go check them out!
2 Moms in the Raw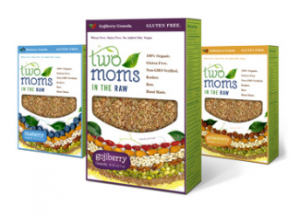 One of our favorite granolas for several years now, 2 Moms in the Raw was first discovered when we were living in Boulder, Colorado and searching for healthy, allergy-free options.
Why do we love 2 Moms? Because they don't taste too sweet, or too good for us 🙂 They're a perfect balance of  good food that tastes good, that remains true to their mission of being raw, healhty and delicious.
2 Moms quickly became one of our favorites for a quick snack to have on the go and often replaced breakfast cereal on the days we wanted something easy. Since then ,2 Moms in the Raw have expanded to included Granolas, Cereals, Crackers, Truffles and Nut Bars.  You can find them in Whole Foods, Natural Grocers, Alfalfas and Starbucks or you can shop them online here.
Happy Hemp
I stumbled upon the Happy Hemp brand while at the Austin farmers market recently, and I was happy to try a sample from the owner, Tara. Happy Hemp offers 2 types of Hemp Seeds. The first is a raw, un-toasted version which is removed from the shell, while the second is a toasted version that has more of a nutty/toasted flavor. Both are perfectly delicious and healthy alternatives to flax or chia seeds if you want to spice things up, and can be easily incorporated into your daily routine, allowing you to get the added bonus of hemp without any extra effort!
We love both the raw (untoasted) and toasted versions, and find the raw best for smoothies, salads and scrambled eggs, while the toasted adds a nice flavor to nut and seed blends, and as a topper to a sweet treat.
Here are a few of the other uses for Happy Hemp that we recommend:
Salad topers (sprinkle some raw or toasted on your salad, depending on flavor preference)
Mix in smoothies (again, raw or toasted on your salad, depending on flavor preference)
Sprinkle in middle of a sandwich or hamburger
Mix in with scrambled eggs before cooking the egg
Sprinkle into any veggies while you sauté them
As a milk replacement (blend 1 cup hemp seeds with 2-3 cups water, varies by preferred consistency).
You can read more of my review of Happy Hemp

here

, and find out where to buy Happy Hemp and enjoy recipes and tips from the owner, Tara. Enjoy!
Steve's Original PaleoKits 
From Berky (grass fed beef jerky made with nuts and fruit marketed to kids) to Paleo/grain-free granola, Steve's covers a wide range of Paleo-friendly products.  We love the convenience of Steve's Kits, and the jerky is definitely more tender and moist than any other jerky we've tried.  It's also nice knowing they meet our Paleo guidelines, so they're naturally dairy and gluten free, though most of their products contain nuts.  Steve's customer support team was very friendly and responds quickly to your emails, so if you have any questions about their ingredients you can contact them from their site, though they do a great job of listing their ingredients with each product, so head on over to their site and check them out today!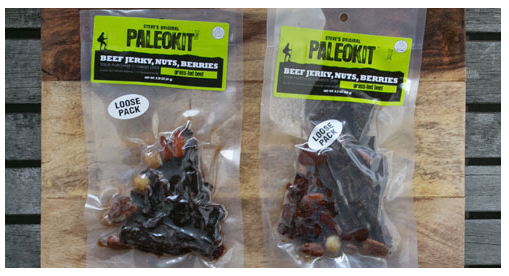 Popular amongst Paleo and Cross Fit fanatics, Steve's Paleo Kits are not only good, and good for us, they're backing a great cause as well.  Steve's donates a portion of all sales from Steve's PaleoKits to help fund Steve's Club, an organization they founded to help keep kids healthy, active and focused on living good lives.  Steve's Club is now a national program, helping kids around the country discover that a strong body equals a stronger mind, and that every choice made today effects potential for tomorrow. To find out more about Steve's Club, please visit stevesclub.org and feel good about the fact that you're not only feeling your family a healthy meal, but you're helping keep kids off the streets, and focused on better health and helping them carve a better life for themselves. Good food, good cause!
Read our full review here. A definite Thumbs UP on these guys!
True North Nut Clusters
Gluten free goodies sure to please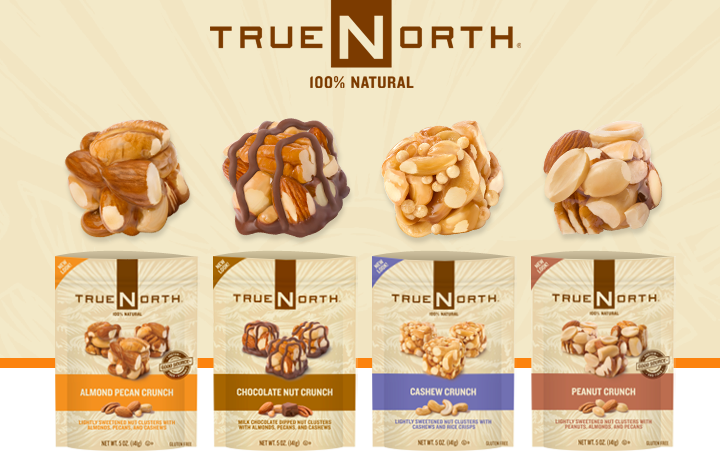 adults and kids alike!
My son's favorite are the Almond Pecan Crunch which are a gluten and dairy free cluster of almonds, pecans and cashews sweetened with a touch of sugar and brown rice syrup. Due to the use of rice syrup they aren't grain free, but they're gluten and dairy free, vegan and contain no preservatives.
Here's a copy of their nutritional info pulled from their site:
Ingredients: Almonds, Brown Rice Syrup, Pecans, Cashews, Organic Sugar, Sea Salt, and Sunflower Oil.
Nut Cluster Varieties:
There are several other varieties of nut clusters, including a chocolate drizzled version which is still gluten free, but contains milk chocolate. You can link to their nutritional info here and read about their other varieties including  TRUENORTH – Chocolate Nut Crunch, TRUENORTH – Cashew Crunch (dairy free) and TRUENORTH – Peanut Crunch (also dairy free).
Click the image above to check out their site and find out where you can buy them!

Miles of Chocolate
Miles of Chocolate is a baked chocolate dessert made with simple and fresh ingredients, that my husband swore was the best gluten-free brownie he's tasted yet! It's a baked dessert bar that's often been described as a cross between a brownie and a truffle, and is available in regular and gluten-free options. The decadent "truffle-like" middle is surrounded by a crispy brownie casing, so each bite is smooth with bit of a crisp kick to it!
According to the founders of Miles of Chocolate, Miles was created out of love for food, and an appreciation for the role it plays in their lives. I agree with their claim that food is something that carries with it a sense of celebration- sometimes with others, and sometimes, simply, just for ourselves. They offer Miles of Chocolate in honor of this simple experience, and we're sure glad they do!
We discovered these amazing treats thanks to our friends at Greenling; if you're in the Austin, DFW or SA areas, please visit their site and pick up some Miles of Chocolate for yourself. If you're not in Greenling's delivery zone, you can buy them in bulk here.
.
Miles of Chocolate: Simplicity. Care. Quality. Made by hand in Austin, Texas. Miles of Chocolate is the ultimate chocolate experience.
 Click here to check out their site and learn more about these tasty little treats!
Glutino Pretzel Twists
These are a favorite of our sons, and my husband says they taste similar to gluten-ful pretzels (though they have a rich buttery flavor). While I can't eat them myself due to other food allergies, I take his word because he's pretty picky when it comes to gluten free stuff 🙂 So go ahead adn pick up a bag and if you shop with Amazon, please use our link here and we will earn a small commission for your order – thanks!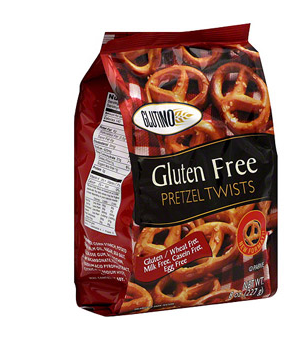 Wheat free

Milk free

Casein free

Egg free

Gluten free

Kosher
Features
Corn starch, potato starch, palm oil, sugar, sea salt, cellulose gum, soy lecithin, sodium bicarbonate, yeast extract, sodium acid pyrophosphate, citric acid, sodium hydroxide

Hail Merry Raw, Vegan and Gluten Free Snacks
I ran across the Hail Merry products while at the local juice bar, and I grabbed a bag of the Choco Macaroons and couldn't wait to try them! As a fan of chocolate and coconut, I was excited to try something that was raw, and gluten free to boot. My son and I were hardly in our cars, juice smoothies in hand, when I ripped open the bag and split a macaroon in half for each of us to try. I was curious what my 8 year old would think of these treats, knowing I would probably love them but his palette can be a bit more picky 🙂 
He took one bite, closed his eyes and said, "MMMMMMM, yumm! These taste like brownies!" 
So there you have it – we loved the Vanilla and Choco Macaroons, thought haven't yet had the pleasure of trying their other products. Looks like you can order their products on their site, though typically in bulk, but as they are a huge hit around here, I would highly recommend you give them a shot! And being naturally raw, vegan and gluten free, they are packed with good-for-the-body-and-soul yumminess!
Thunderbird Energetica Bars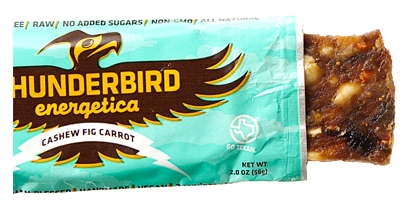 Raw energy, pure ingredients, epic taste!
Thunderbird Energetica specializes in creating epic tasting whole food energy bars. Containing uniquely pure and highly powerful ingredients, Thunderbird bars provide you with conveniently packaged, nutrient dense, plant-based goodness. Each bar is meticulously handmade using the finest and freshest available whole foods that Mother Earth has to offer, are 100% soy free, dairy free, gluten free and contain no added sugar.
Click to read why we love these healthy, delish, 100% soy, dairy and gluten free bars!
Red's All Natural Burritos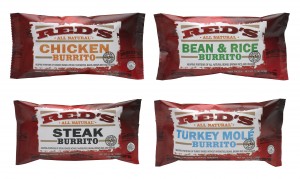 Ever find yourself craving a tasty burrito packed with delicious, non GMO goodness that you can take on the go?
If not, you can stop reading now cuz this won't interest you at all 

 If yes, then read on to learn more aboutRed's All Natural – a delish, good-for-you and tasty on the go option found in most local grocer's freezers.  Red's Burritos are packed with NON GMO, 100% All Natural meats and fresh cheeses, frozen and shipped to grocers nationwide. They are a healthy and tasty option, though we can't promote them as GF friendly (these guys are flour based) but they do offer a healthy alternative for our non GF friends and we can't resist the urge to promote a good option when we find one.
Click to read more on these sure-to-please grab and go burritos. 

Pure Indian Foods, Certified Organic and Grass fed Ghee
As someone who is allergic to cow's milk, I haven't yet found a good butter supplement that I liked the taste of. I have tried Ghee in the past, and whatever brand I tasted was just horrific, so I assumed all Ghee was gross. Apparently, I was just unlucky in my first attempt, because Pure Indian's Ghee is not only safe for a cow's milk allergy, but tastes delicious! Unlike some of the vegan, gluten free butter alternatives I've tried, Pure Indian's Ghee tastes like butter, without the after effect of chemicals and other ingredients I can't pronounce.
If you're in the Austin area, you can pick up a jar at Peoples RX (love them!) or you can order it online on Pure Indian's site here: http://www.pureindianfoods.com/Grassfed-Organic-Ghee-p/ghee.htm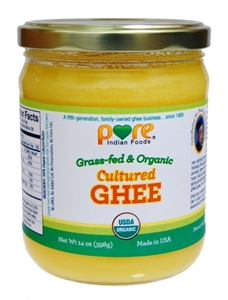 A little about their Ghee:
Pure Indian's Grass-fed Organic Ghee is made from the milk of pastured cows, fed on fresh green grass in spring and fall. No GMOs, no added salt, no preservatives, no Trans Fats, no colors or dyes, no MSG, no flavor enhancers.  The one and only ingredient is milk, with absolutely nothing else added to it.
World's First Grass-fed and Certified Organic Cultured Ghee
This is world's first Grass-fed and Certified Organic Cultured Ghee! Ghee is one of the most sacred and healing foods described by the ancient Ayurvedic texts. It is made by a simple process of gently simmering cultured butter to remove potential allergens such as casein and lactose. What remains is the pure delicious butter oil, described as conferring good health and longevity. Click to read their full description and purchase their Ghee!
Here are some other suggestions from their site for the use of ghee, though I enjoy mine on fresh steamed veggies. And remember, a little of this stuff goes a long way, so this jar will last you the whole 3 month's shelf life upon opening.
Summit 6 Pasta Sauce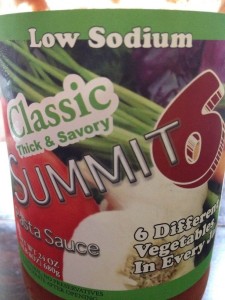 A full serving of daily veggies? Yes Please!
Summit 6 Pasta Sauce: gluten, dairy and soy free pasta sauces that pack more than a day's recommend serving of veggies into these yummy sauces. Now you can eat your pasta (check out their gluten/grain free recipe here to boot!) and feel good about it!
Recently we were contacted by Summit 6, makers of Summit 6 pasta sauces which are veggie-packed pasta sauces. They were kind enough to send over a sample of each of their delish and healthy pasta sauces, and we were happy to dig in and give them a try!
Click to read our review and find out where you can grab yours today!

Mary's  Gone Crackers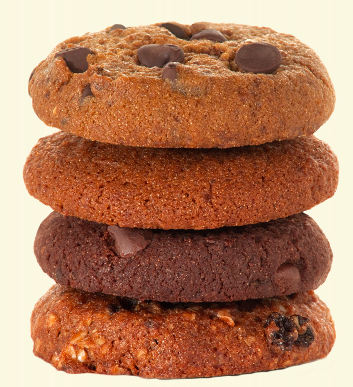 Not only do we love their name, but these are some darn good crackers, cookies, pretzels and crumbs too!
Mary's Gone Crackers believes in Conscious Eating. Eating consciously means being aware of how food impacts our minds, bodies and the planet, which is why Mary's Gone Crackers uses organic, gluten free and non-GMO whole food ingredients. Yay!!
Click here to read her review and learn more about Mary's Gone Crackers!
If we failed to include a product you love and would like to tell us more about it, submit a review to us at hello@myinspiredeats.net or use our Contact Us form on the right side. Thanks!