Continuing our Juice recipe series (those which don't require a juicer), this is a great juice for after your workouts! Almonds' protein helps build and repair muscle, plus the potassium (twice as much as you get in two bananas) balances your electrolytes and fluids.
Simply blend, and enjoy!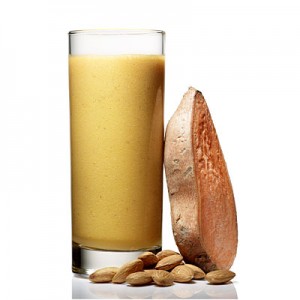 Post-Workout Re-fueler Juice
Note: to increase thickness to a smoothie consistency, add 1/2 cup Greek Yogurt or about 1 cup of ice and Dairy-free Milk of choice. Other great options are to add 1 banana or 1 whole avocado.
Ingredients
2 Oranges, peeled
Handful of almonds
1/2 sweet potato
1 apple
Instructions
Place ingredients in blender.
Add liquid to desired consistency.
Enjoy!
http://inspiredeats.net/post-workout-re-fueler-juice/