Sharing some exciting news that came across our desk today. If you love ice cream and were avoiding some of your old favorites from Breyers for fear they might contain gluten, you'll love this. Check out the press release below for the 'scoop' – ha, couldn't resist 🙂 
Click here to go straight to the list of Breyers Gluten-free flavors, and check out their lactose free chocolate and vanilla flavors too. Yum!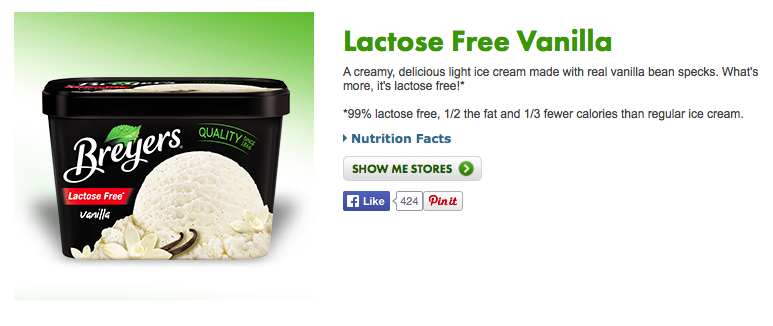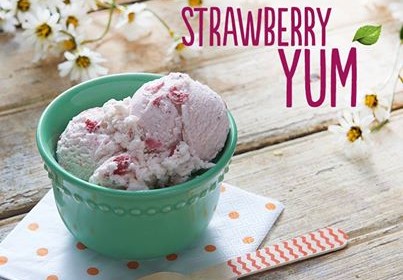 'Breyers®, makers of America's favorite vanilla and chocolate ice cream, will now offer 36 gluten-free varieties. After going through a gluten-free validation process, these Breyers varieties will feature a "gluten-free" claim, consistent with the FDA's rule on gluten-free labeling.
A gluten-free logo will begin to appear on Breyers varieties this month and will include family favorites such as Breyers® Natural Vanilla, Chocolate, Strawberry, Mint Chocolate Chip, certain Breyers® Blasts! flavors, Cherry Vanilla, Butter Pecan and Fat-Free Chocolate and Strawberry. For the full list of Breyers® gluten-free flavors visit www.Breyers.com. The recipes of these varieties will remain the same.
"As a brand known for offering frozen treats for the entire family, we're happy to announce 36 of our popular Breyers varieties are now labeled gluten free," said Nick Soukas, director of ice cream for Unilever. "Now, people following a gluten-free diet can be sure that the flavors they know and love are compatible with their dietary needs."'
For more information on BREYERS®, visit www.Breyers.com, www.Facebook.com/Breyers or www.twitter.com/Breyers.