13 February, 2013
Why gluten-free popularity can be dangerous for celiacs and gluten-sensitive folks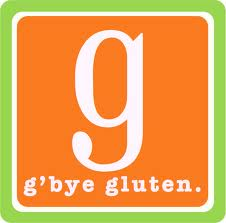 Comments : 10 Posted in :
Blog posts
,
Daily Posts
,
Food
,
Gluten Free
,
Health
,
Living
on
by :
Jennifer Mansfield
Tags:
celiac disease
,
gluten free foods
,
gluten free label laws
,
gluten free labels
,
Gluten free products
,
Why gluten-free popularity can be dangerous for celiacs and gluten-sensitive folks
For years now the word gluten has been a daily part of my vocabulary. When I first read it, I imagined it to sound long, drawn out and terribly blah-sounding. Glooooo-ten.
Since I say it so regularly now, I'm a bit immune to the heavy and unappealing sound of it. And now that it's becoming a part of our daily vocabulary world-wide, the awareness of a gluten allergy and sensitivity has risen, along with the danger of it not being taken seriously (since it's also perceived as a fad).
Why the fad? Well to start, we can thank celebrities like Oprah, Gwyneth Paltrow and Myley Cyrus for publicly claiming it to be a great way to 'cleanse' the body, and as a weight loss means. And then there's the Paleo diet which is growing in popularity and creating legions of people spouting how "gluten kills you". And products from soda water to maple syrup labeling themselves as gluten-free.
Before this, I would talk to a restaurant employee who would take it very seriously, never asking whether it was a personal choice or an allergy. Rather, the manager would come over to the table, discuss my options with me and educate me on how the kitchen handles food so I was aware of any potential cross-contamination issues.
I could then make an educated decision based on what's best for my health.
But now that gluten-free is the rage, restaurants are handing out gluten-free menus and the staff is often-times unaware of the severity behind the issue. In fact, recently while at a popular local chain here in Austin, I was told they no longer offer a gluten-free menu because they realized that using the same fryer for breaded items, and those they were claiming to be gluten-free, wasn't OK.
Yes, some people choose to be gluten-free for health reasons. I applaud those people if they truly remove grains and glutenous foods from their diets since it's a healthier way to eat.
But what about those of us that are truly allergic? That have terrible adverse reactions? Who's jobs are affected by our poor health and weakened immune systems? Who's families and relationships are affected by the fatigue and mood swings? And lets not get into the digestive issues!
Recently I wrote about Jennifer Esposito being fired from CBS' Blue Bloods. She collapsed due to health complications from Celiac Disease, and she was fired. For those of us who have it, we get it. It's not a fad, it's not a trend – it's a serious, life threatening condition that can lead to some pretty heavy things that we'd rather not think about.
And not long ago Rachael Ray, the darling of the Food Network, and someone who doesn't worry much about the healthy aspects of her meals, recently promoted a recipe in her magazine as gluten-free. Not only was it potentially not gluten-free (she used corn flakes in the recipe, the largest reseller of which is Kellogs, and their main ingredient is malt-flavoring — not gluten-free), but she used this line to address why she was prepping some gluten-free recipes (credit to The Gluten Dude for this one!)

When did we all get so picky, she asks? As if having a gluten allergy is something we choose.
So while it's amazing to have so much awareness tied into gluten allergies, we have to be even more diligent with our health thanks to the belief that it's the latest craze. And not just in restaurants.
We need to double-check all products, because even those that state they are gluten-free may not be. Sadly, the USDA and FDA have not regulated the labeling requirements for gluten-free foods.
In fact, did you know that a product labeled gluten-free is actually allowed to have a small amount of gluten in it? 20 parts per million in fact. So what does that mean to a non-sensitive person? Not much at all. What does it mean for us sensitive folks? Discomfort and adverse reactions, and quite possibly a trip to the ER for a severely allergic Celiac.
And while I love that some people are using their public voice to raise awareness to our cause, I cringe when I see it being presented as an opportunity to simply replace all your former gluten-full goodies with gluten-free ones. In fact, I've written about my fears with the media making it out to be the latest and greatest thing since sliced (gluten-free) bread. Here's one of the bigger culprits of that – Elizabeth Hasselback on the View, sharing her experience with going gluten-free after a Celiac diagnosis. Watch her broadly sweeping her arm across a table filled with some of the many gluten-free products that are on the market. She smiles and chirps her way through the segment declaring how these gluten-free products have made going gluten-free a tasty breeze.
Why does this scare me?
Well for starters, it's potentially quite dangerous for us allergic/sensitive folks. I'm thrilled that Elizabeth Hasselback might be able to indulge in gluten-free cookies, pretzels, cakes and more without a reaction. Me, and plenty of gluten-sensitive folks that I know? Not so lucky.
And here's why.
Cross reactive foods – that's when your body can't tell the difference between gluten and the most commonly used items in gluten-free foods such as tapioca, quinoa, millet, sorghum, potato and more. We eat them – we react just as if we ate gluten.
Cross Contamination – since many of these products labeled gluten-free are processed on equipment that processes wheat, the chances of cross-contamination are high, making it quite potentially just as bad for you to consume if you're allergic/sensitive as an actual gluten-full food.
And let's not forget that many of the gluten-free products out there are filled with sugar, and are truly no better for us than their gluten-full processed counterparts.
So the lesson here is buyer beware. Be cautious of a gluten-free label. Get to know your local restaurants. Check with the local Gluten Intolerance Group in your area and find out which restaurants are certified as gluten-free safe. You can also see a list here, though I haven't updated in a while so it may be missing some of their latest editions.
Be mindful, be careful and be your own advocate. Don't assume that just because is labeled gluten-free, that it is. Eat clean, prep your own food as much as possible and don't be afraid to ask questions. Only then can you truly protect your health.
10s COMMENTS
Comments Closed