If you've followed this site for a while, then you know that I love Austin.
I've been lucky enough to travel lots, and lived in some great cities, but Austin is definitely my home! From the eclectic vibe to the local support offered to entrepreneurs, the community aspect, amazing food, great shopping and all the incredible outdoor activities, Austin has all we could ever want. And it's a pretty darn cool city to raise kids too.
And so it was fate that about 6 months ago I was browsing the bookshelf in one of my favorite shops, People's Pharmacy, and found a Paleo cookbook called Well Fed. It was visually appealing to me, and when I flipped through the pages I knew instantly I had to buy a copy. I then learned (cue the fate) that the author was based here in Austin, and also a member of a local food bloggers group I'm a member of, the Austin Food Bloggers Alliance .  So I grabbed  a copy, and headed home to figure out which new recipe I was going to tackle that week. Little did I know I would find myself cooking my way through her Paleo cookbook, devoted to her recipes like Julia from that Julia Childs movie. For a brief moment I thought maybe I could pen a screenplay about making my way through Well Fed, but then it passed as quickly as it came when I remembered I already have a million and one things going on.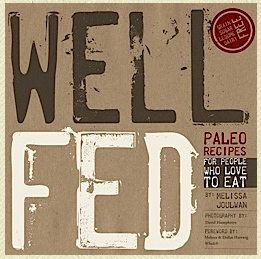 So when I connected with Melissa to congratulate her on an incredible book, and offer to write a review, she graciously offered a copy of her book up to one lucky reader! Whether you're new to Paleo cooking, or an old novice, this book will become an instant favorite. Melissa has done a fantastic job of laying out a visually appealing and easy to follow guide to each recipe, and offers alternate ideas and complementary sides or entrees with each dish.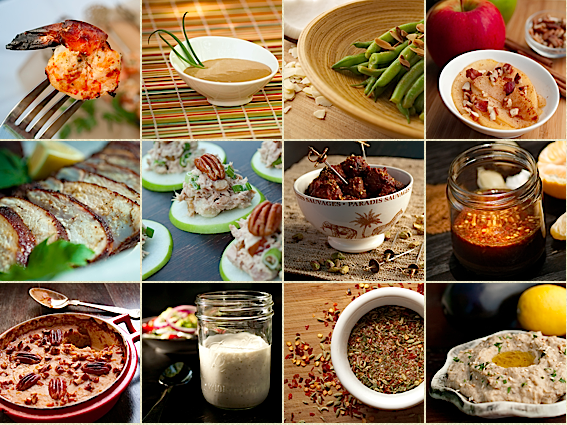 Some of our favorites include Moroccan Meatballs, Cumin Roasted Carrots, Bora Bora Fireballs, Char Siu (Chinese BBQ Pork) and Cauliflower Rice Pilaf. The key to working your way through this book is using her guide to making some of the spice mixtures ahead of time, and she shares some of her favorites including Moroccan spices, a homemade Basil and Walnut Pesto and Sunshine Sauce which she uses with her Pad Thai.
Melissa suggests that you prepare meals ahead of time, using Sunday as her Paleo prep day, and I have to agree that's the best approach to make sure you don't find yourself tired and uninspired mid-week and grabbing something un-Paleo, throwing your mojo off track.
Above are some of the delicious recipes you'll learn to make from Well Fed, and below is the form to use to register for a free copy of her book!
If you can't wait, head on over to her site here and learn where you can pick up your own copy. Be sure to tell her you heard about her from us!